Yandex (YNDX) Scheduled to Post Quarterly Earnings on Thursday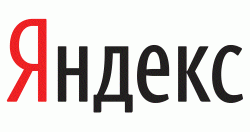 Yandex (NASDAQ:YNDX) will announce its earnings results before the market opens on Thursday, April 25th. Analysts expect the company to announce earnings of $0.17 per share for the quarter. Yandex has set its FY 2019 guidance at EPS.Investors that are interested in registering for the company's conference call can do so using this link.
Yandex (NASDAQ:YNDX) last released its quarterly earnings results on Friday, February 15th. The information services provider reported $0.30 EPS for the quarter, missing the Thomson Reuters' consensus estimate of $0.32 by ($0.02). Yandex had a net margin of 37.60% and a return on equity of 11.41%. The firm had revenue of $38.84 billion for the quarter, compared to analysts' expectations of $37.45 billion. During the same period in the previous year, the firm posted $15.85 EPS. The firm's quarterly revenue was up 39.4% compared to the same quarter last year. On average, analysts expect Yandex to post $1 EPS for the current fiscal year and $2 EPS for the next fiscal year.
Yandex stock opened at $37.81 on Wednesday. Yandex has a fifty-two week low of $24.90 and a fifty-two week high of $39.70. The company has a market capitalization of $12.41 billion, a P/E ratio of 39.80 and a beta of 2.18.
YNDX has been the subject of several research reports. BidaskClub upgraded shares of Yandex from a "buy" rating to a "strong-buy" rating in a report on Tuesday, December 25th. Bank of America set a $47.00 target price on shares of Yandex and gave the company a "buy" rating in a report on Tuesday, March 19th.
Zacks Investment Research
upgraded shares of Yandex from a "sell" rating to a "hold" rating in a report on Saturday, February 2nd.
ValuEngine
upgraded shares of Yandex from a "hold" rating to a "buy" rating in a report on Saturday, April 13th. Finally, UBS Group set a $45.00 target price on shares of Yandex and gave the company a "buy" rating in a report on Tuesday, April 2nd. One equities research analyst has rated the stock with a hold rating and eight have given a buy rating to the company. The company presently has an average rating of "Buy" and an average target price of $43.50.
WARNING: This article was first published by Watch List News and is the property of of Watch List News. If you are accessing this article on another website, it was illegally copied and reposted in violation of U.S. and international trademark & copyright legislation. The correct version of this article can be viewed at https://www.watchlistnews.com/yandex-yndx-scheduled-to-post-quarterly-earnings-on-thursday/2983433.html.
About Yandex
Yandex N.V., an Internet and technology company, operates an Internet search engine in Russia and internationally. The company offers search, location-based, personalized, and mobile services that enable users to find information, and communicate and connect over the Internet from desktops and mobile devices.
Recommended Story: Penny Stocks
Receive News & Ratings for Yandex Daily - Enter your email address below to receive a concise daily summary of the latest news and analysts' ratings for Yandex and related companies with MarketBeat.com's FREE daily email newsletter.