Y-mAbs Therapeutics (YMAB) Director Ashu Tyagi Acquires 430,174 Shares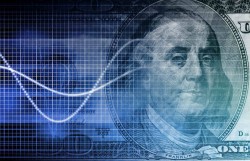 Y-mAbs Therapeutics (NASDAQ:YMAB) Director Ashu Tyagi acquired 430,174 shares of Y-mAbs Therapeutics stock in a transaction dated Tuesday, September 25th. The shares were purchased at an average price of $16.00 per share, with a total value of $6,882,784.00. The transaction was disclosed in a filing with the SEC, which is available at this link.
Shares of NASDAQ:YMAB traded down $0.28 during trading on Thursday, reaching $24.44. 30,300 shares of the stock were exchanged, compared to its average volume of 927,926. Y-mAbs Therapeutics has a 12 month low of $22.50 and a 12 month high of $28.03.
Y-mAbs Therapeutics Company Profile
Y-mAbs Therapeutics, Inc, a clinical-stage biopharmaceutical company, focuses on the development and commercialization of novel antibody therapeutic products for cancer treatment in the United States. It is developing naxitamab for the treatment of pediatric patients with relapsed or refractory, high-risk neuroblastoma, as well as other GD2 positive tumors; and omburtamab for the treatment of pediatric patients with central nervous system/leptomeningeal metastases, desmoplastic small round cell tumors, diffuse intrinsic pontine glioma, and other B7-H3 positive tumors.
Further Reading: Do You Need a Fiduciary?

Receive News & Ratings for Y-mAbs Therapeutics Daily - Enter your email address below to receive a concise daily summary of the latest news and analysts' ratings for Y-mAbs Therapeutics and related companies with MarketBeat.com's FREE daily email newsletter.