WSI Industries (WSCI) Scheduled to Post Quarterly Earnings on Wednesday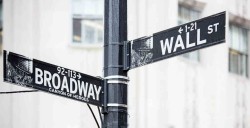 WSI Industries (NASDAQ:WSCI) will issue its quarterly earnings data before the market opens on Wednesday, June 20th.
WSI Industries (NASDAQ:WSCI) last announced its quarterly earnings data on Tuesday, June 12th. The industrial products company reported $0.16 earnings per share for the quarter. The firm had revenue of $9.79 million during the quarter. WSI Industries had a return on equity of 4.13% and a net margin of 3.42%.
Shares of NASDAQ WSCI opened at $4.75 on Tuesday. The firm has a market capitalization of $14.41 million, a price-to-earnings ratio of 24.25 and a beta of 0.10. The company has a quick ratio of 2.05, a current ratio of 2.84 and a debt-to-equity ratio of 0.42. WSI Industries has a fifty-two week low of $2.85 and a fifty-two week high of $6.55.
The business also recently disclosed a quarterly dividend, which will be paid on Tuesday, July 10th. Shareholders of record on Tuesday, June 26th will be issued a $0.04 dividend. The ex-dividend date is Monday, June 25th. This represents a $0.16 annualized dividend and a yield of 3.37%.
Separately, TheStreet raised WSI Industries from a "d" rating to a "c" rating in a report on Wednesday, May 16th.
About WSI Industries
WSI Industries, Inc engages in the precision contract metal machining business in the United States. It manufactures metal components in medium to high volumes in accordance with customer specifications. The company serves aerospace/avionics/defense industries, recreational power sports vehicles, markets, energy industry, automotive industry, and bioscience industry.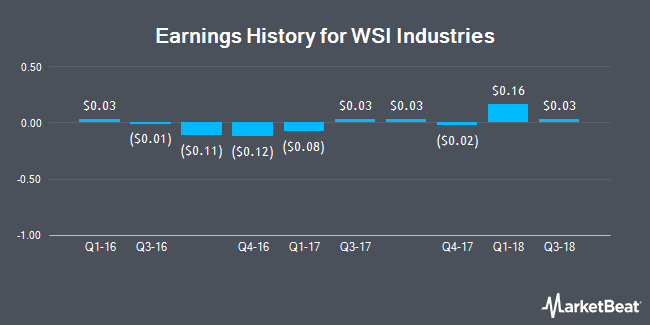 Receive News & Ratings for WSI Industries Daily - Enter your email address below to receive a concise daily summary of the latest news and analysts' ratings for WSI Industries and related companies with MarketBeat.com's FREE daily email newsletter.