WESFARMERS Ltd/ADR (WFAFY) Announces $0.39 Semi-Annual Dividend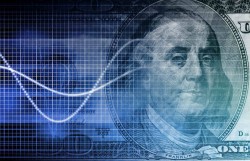 WESFARMERS Ltd/ADR (OTCMKTS:WFAFY) announced a Semi-Annual dividend on Wednesday, August 15th, Zacks reports. Stockholders of record on Monday, August 27th will be given a dividend of 0.385 per share on Friday, October 12th. The ex-dividend date of this dividend is Friday, August 24th.
WFAFY stock opened at $19.21 on Friday. WESFARMERS Ltd/ADR has a 52 week low of $15.54 and a 52 week high of $18.99.
WESFARMERS Ltd/ADR Company Profile
Wesfarmers Limited engages in the retail, coal mining and production, gas processing and distribution, industrial and safety product distribution, chemicals and fertilizers manufacturing, and investment businesses in Australia, New Zealand, the United Kingdom, and internationally. The company operates 801 Coles supermarkets; 883 liquor stores under the Liquorland, Vintage Cellars, and First Choice Liquor brands; 89 hotels; 702 convenience outlets; and an online supermarket.
Read More: Price to Earnings Ratio (PE), For Valuing Stocks
Receive News & Ratings for WESFARMERS Ltd/ADR Daily - Enter your email address below to receive a concise daily summary of the latest news and analysts' ratings for WESFARMERS Ltd/ADR and related companies with MarketBeat.com's FREE daily email newsletter.