W. David Crumhorn Acquires 1,026 Shares of Heritage NOLA (HRGG) Stock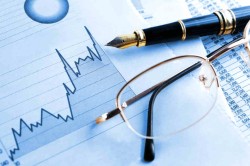 Heritage NOLA (OTCMKTS:HRGG) Chairman W. David Crumhorn bought 1,026 shares of Heritage NOLA stock in a transaction dated Friday, March 16th. The stock was acquired at an average price of $12.50 per share, with a total value of $12,825.00. The acquisition was disclosed in a legal filing with the SEC, which is available through this link.
Shares of Heritage NOLA stock traded down $0.02 during trading hours on Thursday, reaching $12.48. 100 shares of the company traded hands, compared to its average volume of 2,875. Heritage NOLA has a 12 month low of $11.30 and a 12 month high of $12.52.
COPYRIGHT VIOLATION WARNING: "W. David Crumhorn Acquires 1,026 Shares of Heritage NOLA (HRGG) Stock" was first posted by Watch List News and is the sole property of of Watch List News. If you are viewing this article on another site, it was copied illegally and reposted in violation of United States & international trademark and copyright law. The correct version of this article can be read at https://www.watchlistnews.com/w-david-crumhorn-acquires-1026-shares-of-heritage-nola-hrgg-stock/1956701.html.
Heritage NOLA Company Profile
Heritage NOLA Bancorp, Inc, (the Bank) is the holding company for Heritage Bank of St. Tammany. Heritage Bank of St. Tammany is a federal mutual savings association operating under the name St. Tammany Homestead Savings and Loan Association. Its business consists primarily of taking deposits from the general public and investing those deposits, together with funds generated from operations in one-to four-family residential real estate loans, including non-owner-occupied properties and home equity lines of credit, and commercial real estate.
Receive News & Ratings for Heritage NOLA Daily - Enter your email address below to receive a concise daily summary of the latest news and analysts' ratings for Heritage NOLA and related companies with MarketBeat.com's FREE daily email newsletter.