Victrex (VTXPF) Downgraded by ValuEngine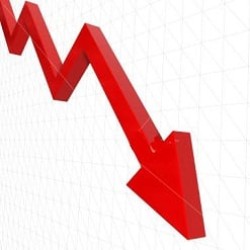 ValuEngine downgraded shares of Victrex (OTCMKTS:VTXPF) from a buy rating to a hold rating in a research note issued to investors on Thursday.
Separately, Zacks Investment Research raised Victrex from a sell rating to a hold rating in a research note on Thursday, August 16th.
Victrex stock opened at $34.95 on Thursday. Victrex has a fifty-two week low of $31.49 and a fifty-two week high of $45.68.
Victrex Company Profile
Victrex plc, through its subsidiaries, manufactures and sells polymers worldwide. It operates through two segments, Victrex Polymer Solutions and Invibio Biomaterial Solutions. The company offers VICTREX PEEK polymer materials; and biomaterial solutions for use in spine, dental, trauma, knee, cardiovascular, and orthopedic applications.
Featured Article: Should I invest in "strong buy" stocks?

To view ValuEngine's full report, visit ValuEngine's official website.
Receive News & Ratings for Victrex Daily - Enter your email address below to receive a concise daily summary of the latest news and analysts' ratings for Victrex and related companies with MarketBeat.com's FREE daily email newsletter.