Vanguard Utilities ETF (VPU) to Issue Quarterly Dividend of $0.93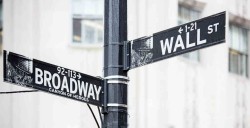 Vanguard Utilities ETF (NYSEARCA:VPU) declared a quarterly dividend on Friday, September 21st, Wall Street Journal reports. Investors of record on Tuesday, September 25th will be paid a dividend of 0.9343 per share on Thursday, September 27th. This represents a $3.74 dividend on an annualized basis and a dividend yield of 3.13%. The ex-dividend date is Monday, September 24th.
Shares of NYSEARCA VPU opened at $119.56 on Friday. Vanguard Utilities ETF has a 52 week low of $104.82 and a 52 week high of $125.54.
About Vanguard Utilities ETF
Vanguard Utilities ETF (the Fund) is an exchange-traded class of shares issued by Vanguard Utilities Index Fund. The Fund tracks the performance of Morgan Stanley Capital International United States Investable Market Utilities Index, an index made up of stocks of large, medium-size and small United States companies in the utilities sector, as classified under the Global Industry Classification Standard (GICS).
Featured Article: How to interpret a stock's beta number

Receive News & Ratings for Vanguard Utilities ETF Daily - Enter your email address below to receive a concise daily summary of the latest news and analysts' ratings for Vanguard Utilities ETF and related companies with MarketBeat.com's FREE daily email newsletter.