Thomas Cook Group (TCKGF) Lifted to Neutral at UBS Group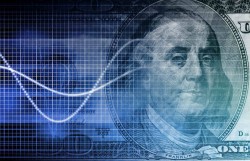 Thomas Cook Group (OTCMKTS:TCKGF) was upgraded by stock analysts at UBS Group from a "sell" rating to a "neutral" rating in a research report issued to clients and investors on Thursday, The Fly reports.
Thomas Cook Group Company Profile
Thomas Cook Group Plc engages in the provision of leisure travel services. It operates through the following segments: Group Tour Operator, Group Airline, and Corporate. The Group Tour Operator segment includes tour operations and associated activities. The Group Airline segment offers airline-related services, including both scheduled and charter services.
Read More:
Price to Earnings Ratio (PE), For Valuing Stocks

Receive News & Ratings for Thomas Cook Group Daily - Enter your email address below to receive a concise daily summary of the latest news and analysts' ratings for Thomas Cook Group and related companies with MarketBeat.com's FREE daily email newsletter.