Surna Inc (SRNA) CEO Acquires $78,125.00 in Stock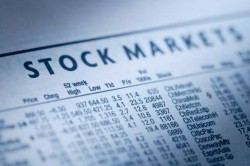 Surna Inc (OTCMKTS:SRNA) CEO Chris Bechtel purchased 781,250 shares of Surna stock in a transaction dated Friday, June 8th. The shares were purchased at an average price of $0.10 per share, for a total transaction of $78,125.00. The acquisition was disclosed in a document filed with the Securities & Exchange Commission, which is accessible through the SEC website.
OTCMKTS:SRNA opened at $0.18 on Wednesday. Surna Inc has a 1-year low of $0.09 and a 1-year high of $0.49.
Surna (OTCMKTS:SRNA) last released its quarterly earnings results on Tuesday, May 15th. The company reported ($0.01) earnings per share for the quarter. The firm had revenue of $2.06 million for the quarter. Surna had a negative return on equity of 9,477.65% and a negative net margin of 94.40%.
Surna Company Profile
Surna Inc designs, develops, manufactures, and distributes systems for controlled environment agriculture (CEA). It offers indoor climate control systems, including chillers, lights, reflectors, and irrigation systems; air sanitation technology program for mold and mildew risk mitigation to cultivators; engineering services for designing and engineering commercial scale thermodynamic systems for indoor growing facility conditions; hybrid building that uses the sun as its primary light source and high power LED lights for supplemental lighting for maintaining the environmental and security controls of an indoor facility; and mechanical design services for hydronic cooling, including mechanical equipment and piping design services.
Receive News & Ratings for Surna Daily - Enter your email address below to receive a concise daily summary of the latest news and analysts' ratings for Surna and related companies with MarketBeat.com's FREE daily email newsletter.