Supergroup PLC's (SGP) "Buy" Rating Reiterated at Peel Hunt
Peel Hunt reaffirmed their buy rating on shares of Supergroup PLC (LON:SGP) in a research note issued to investors on Friday. The brokerage currently has a GBX 2,100 ($27.71) price target on the stock.
Other equities analysts have also issued reports about the company. Berenberg Bank reaffirmed a buy rating and set a GBX 1,850 ($24.41) target price on shares of Supergroup PLC in a research report on Friday, July 7th. Canaccord Genuity upped their target price on Supergroup PLC from GBX 2,012 ($26.55) to GBX 2,110 ($27.84) and gave the stock a buy rating in a research report on Thursday, July 6th. Liberum Capital reaffirmed a hold rating and set a GBX 1,750 ($23.09) target price on shares of Supergroup PLC in a research report on Friday, August 25th. Finally, Barclays PLC reaffirmed an underweight rating on shares of Supergroup PLC in a research report on Monday, August 14th. One analyst has rated the stock with a sell rating, two have assigned a hold rating and six have given a buy rating to the company. Supergroup PLC presently has an average rating of Buy and a consensus price target of GBX 1,887.25 ($24.90).
Supergroup PLC (SGP) opened at GBX 1,838 ($24.25) on Friday. Supergroup PLC has a 12-month low of GBX 1,378 ($18.18) and a 12-month high of GBX 1,887 ($24.90).
ILLEGAL ACTIVITY NOTICE: This story was first published by Watch List News and is owned by of Watch List News. If you are reading this story on another website, it was stolen and reposted in violation of US and international copyright and trademark legislation. The legal version of this story can be read at https://www.watchlistnews.com/supergroup-plcs-sgp-buy-rating-reiterated-at-peel-hunt/1682005.html.
In related news, insider Euan Sutherland sold 55,088 shares of the company's stock in a transaction on Monday, October 23rd. The stock was sold at an average price of GBX 1,840 ($24.28), for a total transaction of £1,013,619.20 ($1,337,581.42). Insiders have purchased 28 shares of company stock valued at $44,966 in the last quarter.
About Supergroup PLC
SuperGroup Plc designs, produces and sells clothing and accessories under the Superdry brand in approximately 670 points of sale across the world, as well as online. The Company offers a range of products for men and women. The Company operates through three segments: Retail, Wholesale and Central costs.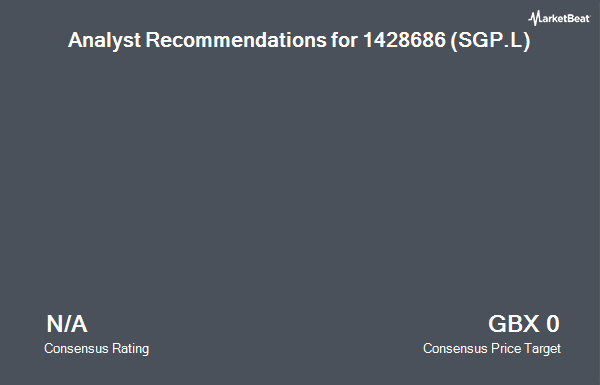 Receive News & Ratings for Supergroup PLC Daily - Enter your email address below to receive a concise daily summary of the latest news and analysts' ratings for Supergroup PLC and related companies with Analyst Ratings Network's FREE daily email newsletter.