Super League Gaming (SLGG) Plans to Raise $25 Million in February 26th IPO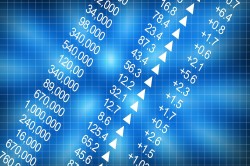 Super League Gaming (SLGG) is planning to raise $25 million in an initial public offering (IPO) on Tuesday, February 26th, IPO Scoop reports. The company will be issuing 2,300,000 shares at a price of $10.00-$12.00 per share.
In the last twelve months, Super League Gaming generated $1.1 million in revenue and had a net loss of $20.6 million. Super League Gaming has a market cap of $917 million.
Northland Capital and Markets Lake Street served as the underwriters for the IPO and National Securities Corporation was co-manager.
Super League Gaming provided the following description of their company for its IPO: " We are a leading amateur esports community and content platform offering a personalized experience to the large and underserved global audience of 2.3 billion gamers, as estimated by NewZoo. According to the Electronic Software Association, the avid gamer, identified as individuals who are considered the most frequent gamers, sees gameplay as central to their social life with 55% playing video games to connect with friends and 46% to spend time with family members. Through our proprietary, cloud-based technology platform, we connect our network of gamers, venues and brand partners to enable local, social and competitive esports that can be uniquely broadcast through our platform. We offer daily and season-focused offerings for which amateur competitive gamers establish meaningful connections with each other while improving their skills. ".
Super League Gaming was founded in 2014 and has 46 employees. The company is located at 2906 Colorado Ave. Santa Monica, CA 90404, US and can be reached via phone at (802) 294-2754 or on the web at http://www.superleague.com.
Receive News & Ratings for Super League Gaming Daily - Enter your email address below to receive a concise daily summary of the latest news and analysts' ratings for Super League Gaming and related companies with MarketBeat.com's FREE daily email newsletter.