Steel Partners Holdings LP (SPLP) Plans $0.38 Quarterly Dividend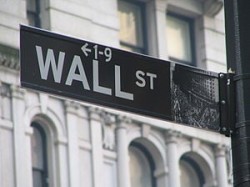 Steel Partners Holdings LP (NYSE:SPLP) declared a quarterly dividend on Thursday, August 16th, Wall Street Journal reports. Shareholders of record on Saturday, September 1st will be given a dividend of 0.375 per share by the conglomerate on Saturday, September 15th. This represents a $1.50 annualized dividend and a yield of 8.85%. The ex-dividend date is Thursday, August 30th.
NYSE SPLP opened at $16.95 on Friday. Steel Partners has a fifty-two week low of $15.90 and a fifty-two week high of $20.70. The company has a current ratio of 1.79, a quick ratio of 1.51 and a debt-to-equity ratio of 0.89.
Separately, ValuEngine raised Steel Partners from a "sell" rating to a "hold" rating in a report on Wednesday, May 2nd.
Steel Partners Company Profile
Steel Partners Holdings L.P., through its subsidiaries, engages in industrial products, energy, defense, supply chain management, logistics, banking, and sports businesses worldwide. It operates through Diversified Industrial, Energy, and Financial Services segments. The company fabricates precious metals and alloys into brazing alloys; manufactures and sells seamless stainless steel tubing coils; manufactures and supplies fasteners, adhesives, and fastening systems for the commercial low slope roofing industry, as well as specialty fasteners for the building products industry; and manufactures sheet and mechanically formed glass, quartz, carbon, and aramid materials for specialty applications.
Further Reading: Price to Earnings Ratio (PE)
Receive News & Ratings for Steel Partners Daily - Enter your email address below to receive a concise daily summary of the latest news and analysts' ratings for Steel Partners and related companies with MarketBeat.com's FREE daily email newsletter.