Steadymed Ltd (STDY) CFO David W. Nassif Sells 22,157 Shares of Stock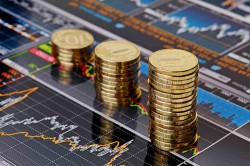 Steadymed Ltd (NASDAQ:STDY) CFO David W. Nassif sold 22,157 shares of Steadymed stock in a transaction that occurred on Thursday, August 30th. The stock was sold at an average price of $4.46, for a total transaction of $98,820.22. The transaction was disclosed in a legal filing with the Securities & Exchange Commission, which can be accessed through this link.
Shares of NASDAQ STDY opened at $4.73 on Wednesday. Steadymed Ltd has a 52-week low of $2.60 and a 52-week high of $6.45. The firm has a market cap of $126.36 million, a PE ratio of -10.99 and a beta of 0.47.
Steadymed (NASDAQ:STDY) last announced its quarterly earnings data on Tuesday, August 14th. The company reported ($0.38) earnings per share (EPS) for the quarter, missing the Thomson Reuters' consensus estimate of ($0.21) by ($0.17). Steadymed had a negative net margin of 2,177.00% and a negative return on equity of 94.69%. sell-side analysts predict that Steadymed Ltd will post -0.76 earnings per share for the current fiscal year.
Hedge funds and other institutional investors have recently made changes to their positions in the company. Western Standard LLC purchased a new stake in shares of Steadymed during the 2nd quarter valued at $385,000. SG Americas Securities LLC purchased a new stake in shares of Steadymed during the 2nd quarter valued at $1,104,000. Finally, Renaissance Technologies LLC grew its stake in shares of Steadymed by 275.1% during the 2nd quarter. Renaissance Technologies LLC now owns 298,562 shares of the company's stock valued at $1,344,000 after buying an additional 218,962 shares during the period. 43.76% of the stock is owned by institutional investors.
About Steadymed
SteadyMed Ltd., together with its subsidiaries, operates as a specialty pharmaceutical company that focuses on the development and commercialization of drug product candidates for the treatment of orphan and high-value diseases with unmet parenteral delivery needs. The company's product candidates are enabled by its proprietary PatchPump, a discreet, water-resistant, and disposable drug administration technology.
Further Reading: Are analyst ratings accurate?

Receive News & Ratings for Steadymed Daily - Enter your email address below to receive a concise daily summary of the latest news and analysts' ratings for Steadymed and related companies with MarketBeat.com's FREE daily email newsletter.