Sophiris Bio (SPHS) Trading Down 5.4%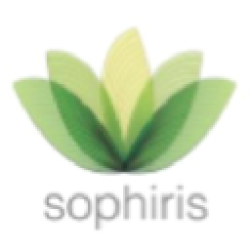 Sophiris Bio Inc (NASDAQ:SPHS) dropped 5.4% during trading on Tuesday . The stock traded as low as $2.21 and last traded at $2.27. Approximately 546,372 shares were traded during trading, an increase of 78% from the average daily volume of 307,345 shares. The stock had previously closed at $2.40.
Several equities research analysts have issued reports on the company. Maxim Group set a $6.00 price objective on Sophiris Bio and gave the stock a "buy" rating in a report on Monday, December 11th. HC Wainwright restated a "buy" rating and set a $6.00 price objective on shares of Sophiris Bio in a report on Friday, November 10th. Finally, ValuEngine upgraded Sophiris Bio from a "strong sell" rating to a "sell" rating in a report on Friday, December 15th. One analyst has rated the stock with a sell rating and four have issued a buy rating to the company's stock. The company currently has a consensus rating of "Buy" and a consensus target price of $6.25.
The company has a debt-to-equity ratio of 0.60, a current ratio of 13.37 and a quick ratio of 13.37. The firm has a market cap of $72.27, a price-to-earnings ratio of -17.46 and a beta of 2.03.
An institutional investor recently bought a new position in Sophiris Bio stock. Mesirow Financial Investment Management Inc. acquired a new position in shares of Sophiris Bio Inc (NASDAQ:SPHS) during the 2nd quarter, according to its most recent 13F filing with the SEC. The fund acquired 54,510 shares of the biopharmaceutical company's stock, valued at approximately $120,000. Mesirow Financial Investment Management Inc. owned about 0.18% of Sophiris Bio as of its most recent SEC filing. 5.47% of the stock is owned by institutional investors and hedge funds.
COPYRIGHT VIOLATION WARNING: This article was reported by Watch List News and is the sole property of of Watch List News. If you are viewing this article on another domain, it was copied illegally and reposted in violation of international copyright and trademark law. The correct version of this article can be accessed at https://www.watchlistnews.com/sophiris-bio-sphs-trading-down-5-4/1800680.html.
Sophiris Bio Company Profile
Sophiris Bio, Inc, formerly Protox Therapeutics Inc, is a Canada-based biopharmaceutical company focused on the research, development and commercialization of products for the treatment of urological diseases. The Company has operations based in San Diego developing a treatment for benign prostatic hyperplasia (benign prostatic hyperplasia (BPH) or enlarged prostate).
Receive News & Ratings for Sophiris Bio Daily - Enter your email address below to receive a concise daily summary of the latest news and analysts' ratings for Sophiris Bio and related companies with MarketBeat.com's FREE daily email newsletter.