Rivernorth Opportunities Fund Inc Announces Monthly Dividend of $0.21 (RIV)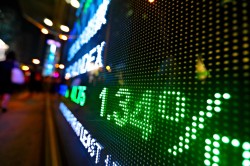 Rivernorth Opportunities Fund Inc (NYSE:RIV) announced a monthly dividend on Thursday, September 27th, Wall Street Journal reports. Investors of record on Tuesday, December 18th will be paid a dividend of 0.21 per share on Monday, December 31st. This represents a $2.52 annualized dividend and a yield of 13.45%. The ex-dividend date of this dividend is Monday, December 17th.
Shares of RIV stock traded up $0.19 during mid-day trading on Thursday, reaching $18.74. The stock had a trading volume of 36,800 shares, compared to its average volume of 50,698. Rivernorth Opportunities Fund has a one year low of $17.61 and a one year high of $21.63.
Rivernorth Opportunities Fund Company Profile
Rivernorth Opportunities Fund, Inc (the Fund) is a diversified, closed-end management investment company. The Fund's investment objective is total return consisting of capital appreciation and current income. The Fund seeks to achieve its investment objective by pursuing a tactical asset allocation strategy and opportunistically investing under normal circumstances in closed-end funds and exchange-traded funds (ETFs, and collectively, Underlying Funds).
Featured Article: Leveraged Buyout (LBO) Explained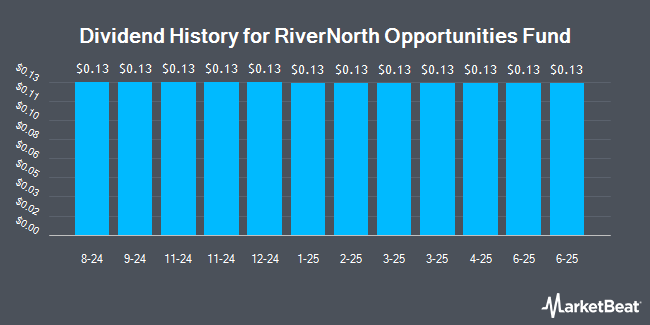 Receive News & Ratings for Rivernorth Opportunities Fund Daily - Enter your email address below to receive a concise daily summary of the latest news and analysts' ratings for Rivernorth Opportunities Fund and related companies with MarketBeat.com's FREE daily email newsletter.