Resideo Technologies (REZI) Coverage Initiated by Analysts at Bank of America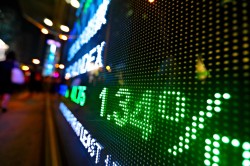 Investment analysts at Bank of America initiated coverage on shares of Resideo Technologies (NYSE:REZI) in a note issued to investors on Thursday, The Fly reports. The firm set a "buy" rating on the stock.
Separately, Oppenheimer set a $35.00 price objective on shares of Resideo Technologies and gave the company a "buy" rating in a research note on Wednesday.
Shares of NYSE REZI opened at $20.40 on Thursday. Resideo Technologies has a 52 week low of $18.77 and a 52 week high of $28.67.
Resideo Technologies (NYSE:REZI) last announced its quarterly earnings data on Tuesday, November 13th. The company reported $0.67 EPS for the quarter, beating the Thomson Reuters' consensus estimate of $0.26 by $0.41. The company had revenue of $1.20 billion during the quarter, compared to analyst estimates of $1.19 billion. The company's revenue for the quarter was up 4.2% compared to the same quarter last year. As a group, equities analysts forecast that Resideo Technologies will post 0.86 EPS for the current fiscal year.
In other Resideo Technologies news, insider Michael G. Nefkens bought 10,000 shares of the business's stock in a transaction on Thursday, November 29th. The stock was bought at an average price of $20.46 per share, for a total transaction of $204,600.00. The transaction was disclosed in a legal filing with the Securities & Exchange Commission, which is available at this hyperlink.
Resideo Technologies Company Profile
Honeywell International Inc, Homes and the ADI Global Distribution Business located in the United States.
Read More: What is a stock buyback?

Receive News & Ratings for Resideo Technologies Daily - Enter your email address below to receive a concise daily summary of the latest news and analysts' ratings for Resideo Technologies and related companies with MarketBeat.com's FREE daily email newsletter.