Perpetual Energy (PMT) Reaches New 1-Year Low at $0.95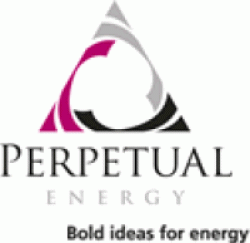 Shares of Perpetual Energy Inc. (TSE:PMT) hit a new 52-week low on Thursday . The company traded as low as C$0.95 and last traded at C$0.98, with a volume of 17602 shares changing hands. The stock had previously closed at C$0.97.
PMT has been the subject of a number of research reports. GMP Securities increased their price target on shares of Perpetual Energy from C$2.05 to C$2.10 in a report on Monday, November 13th. TD Securities raised their price objective on shares of Perpetual Energy from C$1.35 to C$1.65 and gave the stock a "hold" rating in a report on Tuesday, November 14th.
The firm has a market capitalization of $57.90, a price-to-earnings ratio of -5.76 and a beta of 1.24.
In other Perpetual Energy news, insider William Mark Schweitzer acquired 100,000 shares of Perpetual Energy stock in a transaction dated Thursday, November 16th. The stock was bought at an average cost of C$1.12 per share, with a total value of C$112,000.00.
TRADEMARK VIOLATION NOTICE: This news story was first posted by Watch List News and is owned by of Watch List News. If you are accessing this news story on another website, it was stolen and reposted in violation of U.S. & international trademark and copyright legislation. The correct version of this news story can be read at https://www.watchlistnews.com/perpetual-energy-pmt-reaches-new-1-year-low-at-0-95/1803246.html.
Perpetual Energy Company Profile
Perpetual Energy Inc (Perpetual) is a Canada-based oil and natural gas exploration and production company. The Company is engaged in finding, developing, producing and marketing natural gas, natural gas liquids (NGL), oil and bitumen. Perpetual's business consists of operations in Alberta focused on exploring and developing the natural gas and NGL resource opportunities in the deep basin in west central Alberta; the exploration for and extraction of heavy oil in eastern Alberta; the development and production of shallow natural gas from mature producing regions in eastern Alberta; bitumen opportunities in northeast Alberta, and interest in a commercial gas storage business through the operation and ownership in a gas storage facility at Warwick in east central Alberta.
Receive News & Ratings for Perpetual Energy Daily - Enter your email address below to receive a concise daily summary of the latest news and analysts' ratings for Perpetual Energy and related companies with MarketBeat.com's FREE daily email newsletter.