Orla Mining Ltd (OLA) Director Charles A. Jeannes Buys 52,000 Shares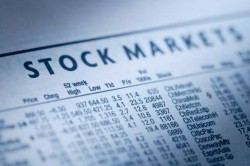 Orla Mining Ltd (CVE:OLA) Director Charles A. Jeannes acquired 52,000 shares of the stock in a transaction that occurred on Monday, June 11th. The stock was purchased at an average price of C$1.29 per share, for a total transaction of C$67,080.00.
OLA stock opened at C$1.29 on Wednesday. Orla Mining Ltd has a 12-month low of C$1.04 and a 12-month high of C$1.85.
Separately, Cormark lowered their price objective on Orla Mining from C$2.50 to C$2.40 in a report on Wednesday, May 30th.
Orla Mining Company Profile
Orla Mining Ltd. operates as a mineral exploration company. The company explores for gold, silver, and copper deposits. It holds 100% interests in the Cerro Quema project with 3 concessions that covers an area of 14,833 hectares located on the Azuero Peninsula; and 6 mineral concessions covering approximately 55,000 hectares located in the Herrera and Los Santos provinces on the Azuero Peninsula in the Republic of Panama, as well as a 50% interest in the Blue Quartz property with 25 patented mining claims located in Beatty Township, Ontario.
Receive News & Ratings for Orla Mining Daily - Enter your email address below to receive a concise daily summary of the latest news and analysts' ratings for Orla Mining and related companies with MarketBeat.com's FREE daily email newsletter.