Nutrien Ltd (NTR) to Issue Quarterly Dividend of $0.40 on October 19th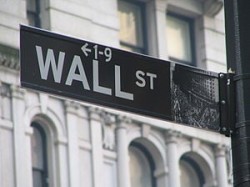 Nutrien Ltd (TSE:NTR) declared a quarterly dividend on Thursday, July 19th, RTT News reports. Investors of record on Friday, September 28th will be given a dividend of 0.40 per share on Friday, October 19th. This represents a $1.60 annualized dividend and a yield of 2.14%. The ex-dividend date is Thursday, September 27th.
Nutrien stock opened at C$74.78 on Wednesday. Nutrien has a fifty-two week low of C$55.27 and a fifty-two week high of C$76.17.
Nutrien (TSE:NTR) last released its quarterly earnings results on Wednesday, August 1st. The company reported C$1.91 earnings per share for the quarter, topping the consensus estimate of C$1.82 by C$0.09. The firm had revenue of C$10.51 billion for the quarter, compared to analysts' expectations of C$10.47 billion.
Separately, Sanford C. Bernstein lowered their price target on shares of Nutrien from C$89.52 to C$88.86 in a research report on Wednesday, August 15th.
Nutrien Company Profile
Nutrien Ltd. produces and markets crop nutrients worldwide. The company offers potash, nitrogen, phosphate, and solid and liquid phosphate fertilizers; and phosphate feed, ammonium sulfate, and industrial acid products. It also retails seeds, crop protection and crop nutrient products, merchandise products, and agronomic services through operating 1,500 retail locations.
See Also: What strategies should day traders use to execute a trade?
Receive News & Ratings for Nutrien Daily - Enter your email address below to receive a concise daily summary of the latest news and analysts' ratings for Nutrien and related companies with MarketBeat.com's FREE daily email newsletter.