Numis Securities Boosts Essentra (ESNT) Price Target to GBX 510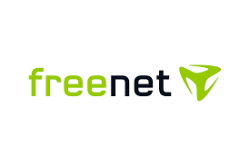 Essentra (LON:ESNT) had its price target increased by Numis Securities from GBX 500 ($6.47) to GBX 510 ($6.60) in a research report released on Monday. They currently have a hold rating on the stock.
Separately, Peel Hunt raised shares of Essentra to a buy rating in a research note on Monday, April 9th.
Shares of Essentra opened at GBX 507 ($6.56) on Monday, Marketbeat.com reports. Essentra has a 52 week low of GBX 438.02 ($5.67) and a 52 week high of GBX 588.50 ($7.62).
The firm also recently disclosed a dividend, which will be paid on Wednesday, October 31st. Investors of record on Thursday, September 27th will be paid a GBX 6.30 ($0.08) dividend. This represents a yield of 1.26%. The ex-dividend date is Thursday, September 27th.
In other Essentra news, insider Paul Forman acquired 20,000 shares of Essentra stock in a transaction that occurred on Monday, August 6th. The stock was bought at an average price of GBX 472 ($6.11) per share, with a total value of £94,400 ($122,200.65).
Essentra Company Profile
Essentra plc manufactures and sells specialist plastic, fiber, foam, and packaging products worldwide. It operates through four divisions: Component, Packaging, Filter Products, and Specialist Components. The Component division offers plastic injection molded, vinyl dip-molded, and metal items for equipment manufacturing, automotive, fabrication, electronics, and construction industries; and component solutions for protection and finishing purposes.
Further Reading: Marijuana Stocks Investing Considerations

Receive News & Ratings for Essentra Daily - Enter your email address below to receive a concise daily summary of the latest news and analysts' ratings for Essentra and related companies with MarketBeat.com's FREE daily email newsletter.