Nucleus Financial Group PLC (NUC) Insider James Anthony Angus Samuels Buys 26,705 Shares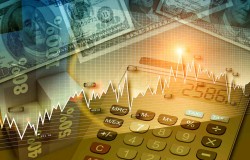 Nucleus Financial Group PLC (LON:NUC) insider James Anthony Angus Samuels acquired 26,705 shares of the stock in a transaction dated Friday, September 21st. The stock was bought at an average price of GBX 176 ($2.29) per share, for a total transaction of £47,000.80 ($61,222.87).
Shares of Nucleus Financial Group stock opened at GBX 175 ($2.28) on Wednesday.
About Nucleus Financial Group
Nucleus Financial Group Limited operates an online wrap platform for the financial services industry. The company's wrap platform offers adviser users custody, trading, payment, reporting, fee-handling, research, and integration services across an open architecture universe, including cash, OEICs, unit trusts, offshore funds, structured products and listed securities, and investment trusts through a range of tax wrappers.
Recommended Story: Put Option
Receive News & Ratings for Nucleus Financial Group Daily - Enter your email address below to receive a concise daily summary of the latest news and analysts' ratings for Nucleus Financial Group and related companies with MarketBeat.com's FREE daily email newsletter.