NRC Group (NRCG) Now Covered by Stifel Nicolaus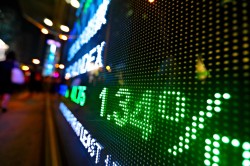 Stifel Nicolaus initiated coverage on shares of NRC Group (NYSEAMERICAN:NRCG) in a research note published on Monday morning, The Fly reports. The firm issued a buy rating and a $6.81 target price on the stock.
NYSEAMERICAN NRCG opened at $7.85 on Monday. NRC Group has a twelve month low of $6.41 and a twelve month high of $11.00.
In related news, Director James R. Baumgardner purchased 5,000 shares of the stock in a transaction dated Friday, November 30th. The shares were acquired at an average cost of $6.79 per share, for a total transaction of $33,950.00. The purchase was disclosed in a legal filing with the SEC, which can be accessed through this link.
About NRC Group
NRC Group Holdings Corp. provides various environmental, compliance, and waste management services to the marine and rail transportation, general industrial, and energy markets. The company is based in Great River, New York.
Further Reading: The Role of a Fiduciary and Individual Investors

Receive News & Ratings for NRC Group Daily - Enter your email address below to receive a concise daily summary of the latest news and analysts' ratings for NRC Group and related companies with MarketBeat.com's FREE daily email newsletter.