National Security Group, Inc. (NSEC) Major Shareholder Acquires $49,068.00 in Stock
National Security Group, Inc. (NASDAQ:NSEC) major shareholder Andrew J. Abernathey bought 3,600 shares of National Security Group stock in a transaction dated Monday, November 13th. The stock was acquired at an average cost of $13.63 per share, with a total value of $49,068.00. The transaction was disclosed in a filing with the Securities & Exchange Commission, which is available at this link. Major shareholders that own 10% or more of a company's stock are required to disclose their transactions with the SEC.
Shares of National Security Group, Inc. (NASDAQ:NSEC) traded up $0.70 during midday trading on Tuesday, reaching $13.80. The company's stock had a trading volume of 3,700 shares, compared to its average volume of 2,833. National Security Group, Inc. has a 1-year low of $11.52 and a 1-year high of $18.90. The company has a debt-to-equity ratio of 0.32, a current ratio of 0.28 and a quick ratio of 0.28.
The company also recently disclosed a quarterly dividend, which will be paid on Thursday, November 30th. Shareholders of record on Monday, November 6th will be issued a dividend of $0.05 per share. This represents a $0.20 annualized dividend and a yield of 1.45%. The ex-dividend date of this dividend is Friday, November 3rd. National Security Group's dividend payout ratio (DPR) is -105.26%.
TRADEMARK VIOLATION WARNING: This story was posted by Watch List News and is owned by of Watch List News. If you are reading this story on another publication, it was copied illegally and reposted in violation of US and international copyright legislation. The legal version of this story can be read at https://www.watchlistnews.com/national-security-group-inc-nsec-major-shareholder-acquires-49068-00-in-stock/1703384.html.
National Security Group Company Profile
The National Security Group, Inc is an insurance holding company. The Company, through its subsidiaries, operates through two segments: property and casualty insurance, and life insurance. Its property and casualty insurance business is conducted through National Security Fire and Casualty Company (NSFC), a subsidiary of the Company, and Omega One Insurance Company (Omega), a subsidiary of NSFC.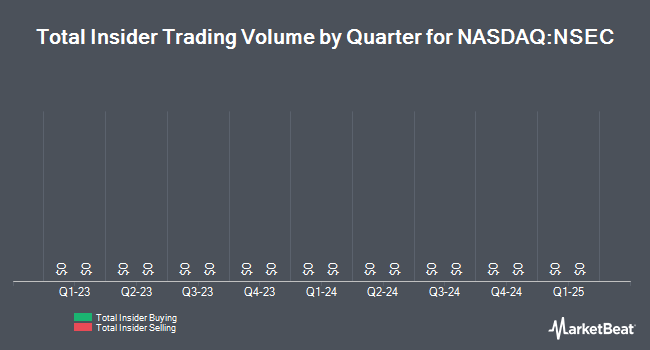 Receive News & Ratings for National Security Group Inc. Daily - Enter your email address below to receive a concise daily summary of the latest news and analysts' ratings for National Security Group Inc. and related companies with Analyst Ratings Network's FREE daily email newsletter.