Misonix (MSON) Now Covered by Canaccord Genuity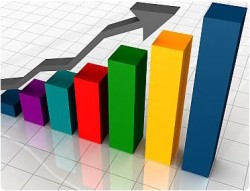 Canaccord Genuity assumed coverage on shares of Misonix (NASDAQ:MSON) in a research note published on Friday morning, MarketBeat reports. The brokerage issued a buy rating and a $24.00 price objective on the medical equipment provider's stock.
A number of other analysts also recently issued reports on MSON. ValuEngine raised Misonix from a hold rating to a buy rating in a research note on Friday, June 8th. TheStreet raised Misonix from a d rating to a c rating in a research note on Tuesday, July 17th.
NASDAQ:MSON opened at $18.60 on Friday. Misonix has a 1 year low of $8.25 and a 1 year high of $18.67.
An institutional investor recently raised its position in Misonix stock. BlackRock Inc. grew its position in Misonix, Inc. (NASDAQ:MSON) by 39.0% during the second quarter, according to the company in its most recent filing with the Securities and Exchange Commission (SEC). The fund owned 25,660 shares of the medical equipment provider's stock after acquiring an additional 7,203 shares during the quarter. BlackRock Inc. owned 0.27% of Misonix worth $318,000 as of its most recent filing with the Securities and Exchange Commission (SEC). 12.22% of the stock is owned by institutional investors and hedge funds.
Misonix Company Profile
Misonix, Inc, together with its subsidiaries, designs, develops, manufactures, and markets therapeutic ultrasonic medical devices in the United States and internationally. The company offers BoneScalpel, an ultrasonic bone cutting and sculpting system for surgical procedures involving the precise cutting of bone while sparing soft tissue; SonaStar, a surgical aspirator that is used to emulsify and remove soft and hard tumors; and SonicOne, an ultrasonic cleansing and debridement system, which provides tissue specific debridement and cleansing of wounds and burns for the removal of devitalized tissue and fibrin deposits while sparing viable cells, as well as other medical devices.
Read More: Book Value Of Equity Per Share – BVPS Explained

Receive News & Ratings for Misonix Daily - Enter your email address below to receive a concise daily summary of the latest news and analysts' ratings for Misonix and related companies with MarketBeat.com's FREE daily email newsletter.