Millennium Management LLC Sells 164,005 Shares of Erin Energy Corp (ERN)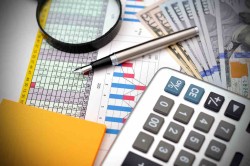 Millennium Management LLC lessened its holdings in shares of Erin Energy Corp (NYSEAMERICAN:ERN) by 52.8% during the 4th quarter, according to the company in its most recent disclosure with the SEC. The institutional investor owned 146,737 shares of the company's stock after selling 164,005 shares during the quarter. Millennium Management LLC's holdings in Erin Energy were worth $404,000 at the end of the most recent reporting period.
Separately, Schwab Charles Investment Management Inc. bought a new position in shares of Erin Energy in the third quarter valued at approximately $197,000.
Erin Energy opened at $1.63 on Friday, Marketbeat Ratings reports. Erin Energy Corp has a 12 month low of $1.15 and a 12 month high of $4.00.
Erin Energy (NYSEAMERICAN:ERN) last released its quarterly earnings results on Thursday, March 15th. The company reported ($0.06) EPS for the quarter. The firm had revenue of $21.66 million for the quarter.
Erin Energy Profile
Erin Energy Corporation is an independent oil and gas exploration and production company. The Company is focused on energy resources in Africa. It is focused on exploration for and production of hydrocarbons where commercial reserves have been found and developed. As of December 31, 2016, the Company's asset portfolio consisted of seven licenses across four countries covering an area of approximately five million acres (approximately 19,000 square kilometers).
Want to see what other hedge funds are holding ERN? Visit HoldingsChannel.com to get the latest 13F filings and insider trades for Erin Energy Corp (NYSEAMERICAN:ERN).
Receive News & Ratings for Erin Energy Daily - Enter your email address below to receive a concise daily summary of the latest news and analysts' ratings for Erin Energy and related companies with MarketBeat.com's FREE daily email newsletter.