Millennium Management LLC Has $355,000 Holdings in LifeVantage Corp (LFVN)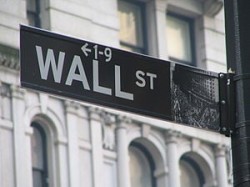 Millennium Management LLC trimmed its position in shares of LifeVantage Corp (NASDAQ:LFVN) by 11.7% in the first quarter, according to its most recent 13F filing with the Securities & Exchange Commission. The firm owned 98,305 shares of the company's stock after selling 13,029 shares during the period. Millennium Management LLC's holdings in LifeVantage were worth $355,000 at the end of the most recent quarter.
Separately, Dimensional Fund Advisors LP boosted its stake in LifeVantage by 14.1% during the 1st quarter. Dimensional Fund Advisors LP now owns 128,172 shares of the company's stock valued at $463,000 after purchasing an additional 15,857 shares during the period. 16.20% of the stock is owned by institutional investors.
Separately, ValuEngine raised shares of LifeVantage from a "hold" rating to a "buy" rating in a research note on Wednesday, June 13th.
LifeVantage stock
opened at $11.54 on Friday. The company has a quick ratio of 0.91, a current ratio of 1.53 and a debt-to-equity ratio of 0.21. The stock has a market cap of $160.99 million, a price-to-earnings ratio of 42.89 and a beta of 0.75. LifeVantage Corp has a 52-week low of $2.86 and a 52-week high of $12.19.
LifeVantage Company Profile
LifeVantage Corporation identifies, researches, develops, and distributes nutraceutical dietary supplements and skin care products. It offers Protandim, a scientifically-validated dietary supplement; LifeVantage TrueScience, an anti-aging skin care product; Axio energy drink mixes; and PhysIQ, a weight management system, as well as Petandim for Dogs, a companion pet supplement formulated to combat oxidative stress in dogs.
Featured Article: Understanding Price to Earnings Ratio (PE)
Want to see what other hedge funds are holding LFVN? Visit HoldingsChannel.com to get the latest 13F filings and insider trades for LifeVantage Corp (NASDAQ:LFVN).
Receive News & Ratings for LifeVantage Daily - Enter your email address below to receive a concise daily summary of the latest news and analysts' ratings for LifeVantage and related companies with MarketBeat.com's FREE daily email newsletter.