LXRandCo (LXR) Downgraded by Canaccord Genuity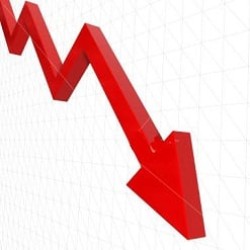 Canaccord Genuity cut shares of LXRandCo (TSE:LXR) from a speculative buy rating to a hold rating in a research report released on Thursday morning.
Separately, Cormark decreased their price objective on LXRandCo from C$1.50 to C$1.00 in a report on Thursday, June 21st.
TSE LXR opened at C$0.29 on Thursday. LXRandCo has a 1-year low of C$0.29 and a 1-year high of C$8.00.
About LXRandCo
LXRandCo, Inc operates as an omni-channel retailer of branded vintage luxury handbags and accessories. The company is involved in the sale of its products through a retail network of stores located in department stores in Canada, the United States, and Europe; wholesale operations primarily in the United States; and its own e-commerce Website.
Recommended Story: How are Outstanding Shares Different from Authorized Shares?
Receive News & Ratings for LXRandCo Daily - Enter your email address below to receive a concise daily summary of the latest news and analysts' ratings for LXRandCo and related companies with MarketBeat.com's FREE daily email newsletter.