Lightbridge Corp (LTBR) Short Interest Update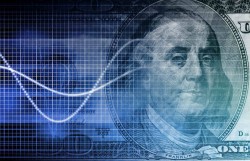 Lightbridge Corp (NASDAQ:LTBR) saw a large growth in short interest during the month of December. As of December 29th, there was short interest totalling 778,925 shares, a growth of 26.7% from the December 15th total of 614,845 shares. Approximately 6.9% of the shares of the company are short sold. Based on an average daily volume of 2,575,166 shares, the short-interest ratio is currently 0.3 days.
Shares of Lightbridge (NASDAQ LTBR) opened at $1.52 on Friday. The stock has a market cap of $16.33, a price-to-earnings ratio of -1.38 and a beta of 0.43. Lightbridge has a 12-month low of $0.86 and a 12-month high of $2.41.
Lightbridge (NASDAQ:LTBR) last posted its quarterly earnings results on Tuesday, November 14th. The energy company reported ($0.16) earnings per share (EPS) for the quarter. The company had revenue of $0.02 million during the quarter. Lightbridge had a negative return on equity of 140.03% and a negative net margin of 1,505.79%.
A hedge fund recently raised its stake in Lightbridge stock. Vanguard Group Inc. grew its stake in Lightbridge Corp (NASDAQ:LTBR) by 5.0% during the 2nd quarter, according to its most recent 13F filing with the Securities and Exchange Commission (SEC). The fund owned 83,505 shares of the energy company's stock after purchasing an additional 3,963 shares during the period. Vanguard Group Inc. owned about 0.84% of Lightbridge worth $144,000 as of its most recent SEC filing. 1.68% of the stock is owned by hedge funds and other institutional investors.
COPYRIGHT VIOLATION NOTICE: "Lightbridge Corp (LTBR) Short Interest Update" was originally reported by Watch List News and is owned by of Watch List News. If you are accessing this report on another website, it was copied illegally and reposted in violation of U.S. and international copyright & trademark legislation. The legal version of this report can be accessed at https://www.watchlistnews.com/lightbridge-corp-ltbr-short-interest-update/1806491.html.
About Lightbridge
Lightbridge Corporation is a nuclear fuel technology company. The Company participates in the nuclear power industry in the United States and internationally. Its segments include nuclear fuel technology business and nuclear energy consulting business. The nuclear fuel technology business develops next generation nuclear fuel technology that increases the power output of commercial reactors; generates nuclear energy and the amount of nuclear waste on a per-megawatt-hour basis, and enhances reactor safety and the proliferation resistance of spent fuel.
Receive News & Ratings for Lightbridge Daily - Enter your email address below to receive a concise daily summary of the latest news and analysts' ratings for Lightbridge and related companies with MarketBeat.com's FREE daily email newsletter.