Lake Shore Bancorp (LSBK) to Release Quarterly Earnings on Monday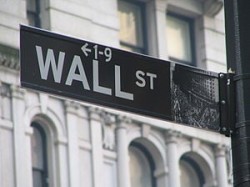 Lake Shore Bancorp (NASDAQ:LSBK) is scheduled to be issuing its quarterly earnings data on Monday, January 29th.
Lake Shore Bancorp (NASDAQ:LSBK) last announced its quarterly earnings data on Thursday, October 26th. The savings and loans company reported $0.15 earnings per share (EPS) for the quarter. The business had revenue of $4.88 million during the quarter. Lake Shore Bancorp had a return on equity of 3.81% and a net margin of 13.64%.
Lake Shore Bancorp (NASDAQ:LSBK) opened at $17.25 on Friday. The company has a debt-to-equity ratio of 0.34, a current ratio of 1.02 and a quick ratio of 1.02. The stock has a market capitalization of $103.97, a PE ratio of 35.94 and a beta of -0.04. Lake Shore Bancorp has a 52 week low of $15.17 and a 52 week high of $17.40.
TRADEMARK VIOLATION WARNING: This report was originally published by Watch List News and is owned by of Watch List News. If you are viewing this report on another website, it was illegally stolen and republished in violation of US and international trademark & copyright laws. The original version of this report can be accessed at https://www.watchlistnews.com/lake-shore-bancorp-lsbk-to-release-quarterly-earnings-on-monday/1826780.html.
About Lake Shore Bancorp
Lake Shore Bancorp, Inc is a savings and loan holding company of Lake Shore Savings Bank (the Bank). The Bank's loan portfolio consists of real estate loans and other loans. The real estate loans consist of residential one- to four-family, home equity, commercial and construction loans. The Bank's other loans consists of commercial and consumer loans.
Receive News & Ratings for Lake Shore Bancorp Daily - Enter your email address below to receive a concise daily summary of the latest news and analysts' ratings for Lake Shore Bancorp and related companies with MarketBeat.com's FREE daily email newsletter.