L Brands, Inc. (LB) Issues Q3 Earnings Guidance
L Brands, Inc. (NYSE:LB) issued an update on its third quarter earnings guidance on Wednesday morning. The company provided EPS guidance of $0.25-0.30 for the period, compared to the Thomson Reuters consensus EPS estimate of $0.36. L Brands also updated its FY18 guidance to $3.00-3.20 EPS.
Shares of L Brands, Inc. (NYSE:LB) traded up 2.86% during mid-day trading on Wednesday, reaching $39.55. 7,677,274 shares of the company's stock traded hands. The firm has a 50-day moving average price of $45.84 and a 200-day moving average price of $50.19. The company has a market capitalization of $11.34 billion, a P/E ratio of 10.42 and a beta of 0.62. L Brands, Inc. has a 1-year low of $39.00 and a 1-year high of $79.67. L Brands also was the target of some unusual options trading on Monday. Stock investors acquired 7,919 put options on the company. This is an increase of 320% compared to the average volume of 1,885 put options.
L Brands (NYSE:LB) last issued its quarterly earnings data on Wednesday, May 17th. The specialty retailer reported $0.33 earnings per share for the quarter, beating the Zacks' consensus estimate of $0.29 by $0.04. L Brands had a negative return on equity of 104.19% and a net margin of 8.87%. The business had revenue of $2.44 billion for the quarter, compared to the consensus estimate of $2.46 billion. During the same period last year, the business earned $0.59 EPS. The firm's revenue was down 6.8% compared to the same quarter last year. On average, equities research analysts forecast that L Brands, Inc. will post $3.23 earnings per share for the current fiscal year.
The business also recently disclosed a quarterly dividend, which will be paid on Friday, September 1st. Investors of record on Friday, August 18th will be paid a $0.60 dividend. This represents a $2.40 dividend on an annualized basis and a dividend yield of 6.07%. The ex-dividend date is Wednesday, August 16th. L Brands's payout ratio is 63.16%.
A number of research analysts recently weighed in on LB shares. Deutsche Bank AG cut their price objective on L Brands from $62.00 to $61.00 and set a buy rating on the stock in a research note on Monday, May 15th. Vetr raised L Brands from a hold rating to a buy rating and set a $53.02 price objective on the stock in a research note on Thursday, May 11th. Oppenheimer Holdings, Inc. set a $62.00 price objective on L Brands and gave the company a buy rating in a research note on Thursday, May 4th. Buckingham Research reissued a buy rating on shares of L Brands in a research note on Wednesday, April 26th. Finally, FBR & Co set a $60.00 price objective on L Brands and gave the company a buy rating in a research note on Thursday, May 18th. Five investment analysts have rated the stock with a sell rating, nineteen have issued a hold rating and nine have given a buy rating to the stock. The stock presently has an average rating of Hold and an average price target of $55.76.
In related news, CEO Nicholas Coe sold 39,839 shares of the business's stock in a transaction on Friday, May 19th. The stock was sold at an average price of $48.88, for a total value of $1,947,330.32. Following the sale, the chief executive officer now owns 75,658 shares of the company's stock, valued at approximately $3,698,163.04. The sale was disclosed in a legal filing with the SEC, which is available through this link. 16.45% of the stock is owned by insiders.
COPYRIGHT VIOLATION NOTICE: This story was first published by Watch List News and is owned by of Watch List News. If you are accessing this story on another site, it was copied illegally and reposted in violation of U.S. and international copyright & trademark law. The original version of this story can be viewed at https://www.watchlistnews.com/l-brands-inc-lb-issues-q3-earnings-guidance/1496408.html.
L Brands Company Profile
L Brands, Inc operates specialty retail business. The Company is focused on women's intimate and other apparel, personal care, beauty and home fragrance categories. Its segments include Victoria's Secret, Bath & Body Works, and Victoria's Secret and Bath & Body Works International. It sells its merchandise through company-owned specialty retail stores in the United States, Canada, the United Kingdom and Greater China, which are mall-based; through Websites, and through international franchise, license and wholesale partners.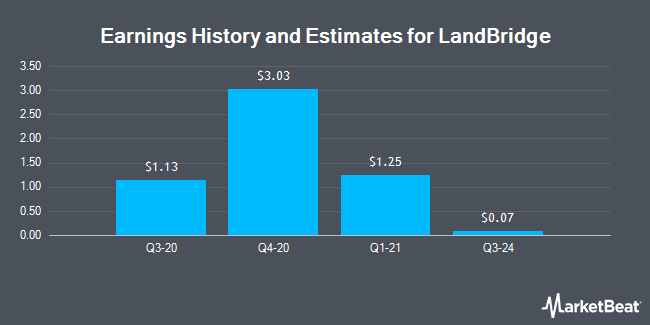 Receive News & Ratings for L Brands Inc. Daily - Enter your email address below to receive a concise daily summary of the latest news and analysts' ratings for L Brands Inc. and related companies with Analyst Ratings Network's FREE daily email newsletter.