KCAP Financial, Inc. (KCAP) Announces $0.10 Quarterly Dividend
KCAP Financial, Inc. (NASDAQ:KCAP) announced a quarterly dividend on Thursday, December 14th, Wall Street Journal reports. Stockholders of record on Friday, January 5th will be paid a dividend of 0.10 per share by the financial services provider on Thursday, January 25th. This represents a $0.40 annualized dividend and a dividend yield of 11.59%. The ex-dividend date is Thursday, January 4th.
Shares of KCAP Financial (NASDAQ KCAP) traded up $0.01 during trading on Thursday, hitting $3.45. The stock had a trading volume of 182,900 shares, compared to its average volume of 134,489. The company has a debt-to-equity ratio of 0.55, a quick ratio of 0.16 and a current ratio of 0.16. The firm has a market capitalization of $128.45, a price-to-earnings ratio of 10.12 and a beta of 1.70. KCAP Financial has a twelve month low of $3.30 and a twelve month high of $4.12.
KCAP Financial (NASDAQ:KCAP) last announced its quarterly earnings data on Tuesday, November 7th. The financial services provider reported $0.07 earnings per share for the quarter, missing the Thomson Reuters' consensus estimate of $0.08 by ($0.01). The firm had revenue of $6.25 million during the quarter, compared to analyst estimates of $6.80 million. KCAP Financial had a net margin of 7.78% and a return on equity of 6.54%. equities research analysts expect that KCAP Financial will post 0.3 EPS for the current year.
KCAP has been the subject of several research analyst reports. ValuEngine upgraded KCAP Financial from a "hold" rating to a "buy" rating in a report on Friday, September 1st. Zacks Investment Research raised KCAP Financial from a "sell" rating to a "hold" rating in a report on Monday. Keefe, Bruyette & Woods reaffirmed a "hold" rating and set a $3.50 target price on shares of KCAP Financial in a report on Tuesday, October 24th. Finally, Ladenburg Thalmann Financial Services started coverage on KCAP Financial in a report on Monday, September 25th. They set a "neutral" rating for the company. Three analysts have rated the stock with a hold rating and two have assigned a buy rating to the company's stock. The stock has a consensus rating of "Hold" and a consensus target price of $9.75.
COPYRIGHT VIOLATION WARNING: "KCAP Financial, Inc. (KCAP) Announces $0.10 Quarterly Dividend" was originally published by Watch List News and is owned by of Watch List News. If you are viewing this story on another site, it was stolen and reposted in violation of US and international copyright & trademark law. The legal version of this story can be accessed at https://www.watchlistnews.com/kcap-financial-inc-kcap-announces-0-10-quarterly-dividend/1764295.html.
About KCAP Financial
KCAP Financial, Inc is an internally managed, non-diversified closed-end investment company. The Company has approximately three principal areas of investments. First, the Company originates, structures and invests in senior secured term loans and mezzanine debt primarily in privately-held middle market companies (the debt securities portfolio).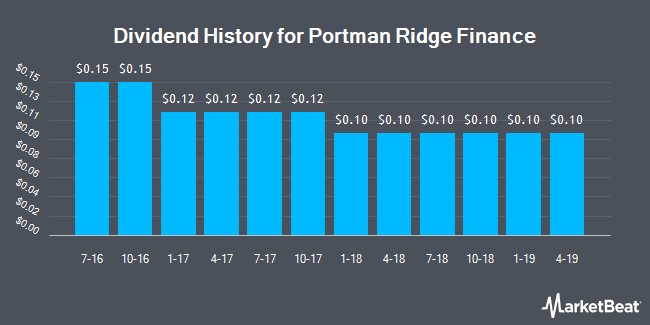 Receive News & Ratings for KCAP Financial Daily - Enter your email address below to receive a concise daily summary of the latest news and analysts' ratings for KCAP Financial and related companies with MarketBeat.com's FREE daily email newsletter.