John Wiley & Sons (JW.B) Posts Quarterly Earnings Results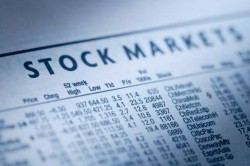 John Wiley & Sons (NYSE:JW.B) announced its quarterly earnings results on Tuesday. The company reported $0.94 EPS for the quarter, reports. John Wiley & Sons had a return on equity of 18.07% and a net margin of 10.44%. The company had revenue of $477.25 million during the quarter.
JW.B stock traded up $0.38 on Thursday, reaching $70.75. The company's stock had a trading volume of 600 shares, compared to its average volume of 294. John Wiley & Sons has a 12-month low of $51.35 and a 12-month high of $71.40. The firm has a market capitalization of $3.91 billion, a price-to-earnings ratio of 20.77 and a beta of 1.02. The company has a quick ratio of 0.52, a current ratio of 0.57 and a debt-to-equity ratio of 0.37.
John Wiley & Sons Company Profile
John Wiley & Sons, Inc provides knowledge and knowledge-enabled services in the areas of research, professional practice and education. The Company operates through three segments: Research, Professional Development and Education. Through the Research segment, the Company provides digital and print scientific, technical, medical and scholarly journals, reference works, books, database services and advertising.
Receive News & Ratings for John Wiley & Sons Daily - Enter your email address below to receive a concise daily summary of the latest news and analysts' ratings for John Wiley & Sons and related companies with MarketBeat.com's FREE daily email newsletter.