Jeffrey N. Simmons Acquires 22,000 Shares of Elanco Animal Health (ELAN) Stock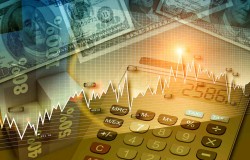 Elanco Animal Health (NASDAQ:ELAN) CEO Jeffrey N. Simmons acquired 22,000 shares of the firm's stock in a transaction that occurred on Monday, September 24th. The shares were bought at an average cost of $24.00 per share, for a total transaction of $528,000.00. The purchase was disclosed in a filing with the SEC, which is available at this hyperlink.
ELAN stock opened at $36.19 on Friday. Elanco Animal Health has a 52 week low of $32.05 and a 52 week high of $37.61.
A number of analysts recently commented on the stock. Gabelli assumed coverage on shares of Elanco Animal Health in a report on Wednesday, September 19th. They set a "buy" rating and a $32.00 price objective on the stock. BMO Capital Markets reissued a "hold" rating and set a $33.00 price objective on shares of Elanco Animal Health in a report on Wednesday.
About Elanco Animal Health
There is no company description available for Elanco Animal Health Inc
Read More: Growth Stocks, What They Are, What They Are Not
Receive News & Ratings for Elanco Animal Health Daily - Enter your email address below to receive a concise daily summary of the latest news and analysts' ratings for Elanco Animal Health and related companies with MarketBeat.com's FREE daily email newsletter.