Insider Selling: Solium Capital Inc. (SUM) Insider Sells C$175,824.00 in Stock
Solium Capital Inc. (TSE:SUM) insider James Wulforst sold 14,400 shares of the company's stock in a transaction that occurred on Monday, December 3rd. The stock was sold at an average price of C$12.21, for a total transaction of C$175,824.00.
James Wulforst also recently made the following trade(s):
On Friday, November 30th, James Wulforst sold 1,400 shares of Solium Capital stock. The stock was sold at an average price of C$12.17, for a total transaction of C$17,038.00.
SUM stock opened at C$11.77 on Friday. Solium Capital Inc. has a 12 month low of C$9.91 and a 12 month high of C$13.24. The company has a debt-to-equity ratio of 7.57, a quick ratio of 4.09 and a current ratio of 4.18.
Solium Capital (TSE:SUM) last released its earnings results on Tuesday, November 6th. The company reported C$0.05 EPS for the quarter. The business had revenue of C$36.90 million for the quarter, compared to analyst estimates of C$33.59 million. On average, sell-side analysts expect that Solium Capital Inc. will post 0.229999997732128 EPS for the current fiscal year.
A number of analysts have recently weighed in on the stock. Canaccord Genuity upped their price target on shares of Solium Capital from C$14.00 to C$14.50 in a research note on Wednesday, November 7th. Haywood Securities upped their price target on shares of Solium Capital from C$15.50 to C$17.00 in a research note on Thursday, November 8th.
ILLEGAL ACTIVITY WARNING: This article was first reported by Watch List News and is owned by of Watch List News. If you are accessing this article on another publication, it was illegally copied and republished in violation of international copyright and trademark law. The original version of this article can be accessed at https://www.watchlistnews.com/insider-selling-solium-capital-inc-sum-insider-sells-c175824-00-in-stock/2670171.html.
Solium Capital Company Profile
Solium Capital Inc provides cloud-enabled services for administration, financial reporting, and compliance related to equity-based incentive plans in Canada, the United States, and internationally. The company offers Shareworks software platforms, such as Plan Admin that unifies various plans to get trusted data and timely reports; Shareworks Participant Experience, which provides a tool for participants to manage their equity plans; and Shareworks Forms Filing for achieving compliance with Section 16 SEC filing requirements.
See Also: The risks of owning bonds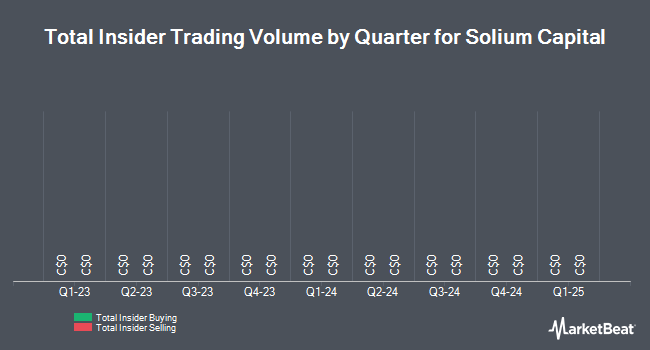 Receive News & Ratings for Solium Capital Daily - Enter your email address below to receive a concise daily summary of the latest news and analysts' ratings for Solium Capital and related companies with MarketBeat.com's FREE daily email newsletter.