Insider Selling: Plexus Corp. (NASDAQ:PLXS) Insider Sells $86,302.26 in Stock
September 7th, 2019 -
Comments Off

on Insider Selling: Plexus Corp. (NASDAQ:PLXS) Insider Sells $86,302.26 in Stock
-
Filed Under
- by
Mark Dietrich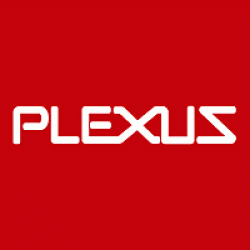 Plexus Corp. (NASDAQ:PLXS) insider Scott Theune sold 1,503 shares of the stock in a transaction that occurred on Friday, August 30th. The stock was sold at an average price of $57.42, for a total value of $86,302.26. The sale was disclosed in a legal filing with the SEC, which is available through the SEC website.
Shares of PLXS opened at $61.01 on Friday. The stock's 50-day moving average is $57.57 and its two-hundred day moving average is $58.45. The stock has a market cap of $1.77 billion, a PE ratio of 17.43 and a beta of 0.97. Plexus Corp. has a 12 month low of $47.63 and a 12 month high of $66.98. The company has a debt-to-equity ratio of 0.22, a current ratio of 1.78 and a quick ratio of 0.91.
Plexus (NASDAQ:PLXS) last announced its quarterly earnings data on Wednesday, July 17th. The technology company reported $0.81 earnings per share for the quarter, meeting the Thomson Reuters' consensus estimate of $0.81. The firm had revenue of $799.64 million during the quarter, compared to analyst estimates of $783.30 million. Plexus had a return on equity of 12.40% and a net margin of 4.62%. Plexus's quarterly revenue was up 10.1% on a year-over-year basis. During the same period in the previous year, the company earned $0.79 earnings per share. On average, research analysts anticipate that Plexus Corp. will post 3.37 earnings per share for the current year.
A number of hedge funds have recently modified their holdings of PLXS. Barrow Hanley Mewhinney & Strauss LLC bought a new stake in Plexus during the second quarter valued at about $700,000. Royal Bank of Canada raised its position in shares of Plexus by 0.5% during the second quarter. Royal Bank of Canada now owns 271,957 shares of the technology company's stock valued at $15,874,000 after buying an additional 1,478 shares during the last quarter. Nuveen Asset Management LLC acquired a new position in shares of Plexus during the second quarter valued at about $10,217,000. Jane Street Group LLC acquired a new position in Plexus in the second quarter worth about $480,000. Finally, D. E. Shaw & Co. Inc. raised its position in Plexus by 0.9% in the second quarter. D. E. Shaw & Co. Inc. now owns 63,220 shares of the technology company's stock worth $3,690,000 after purchasing an additional 560 shares in the last quarter. Institutional investors own 95.13% of the company's stock.
A number of equities analysts have recently issued reports on the company. BidaskClub downgraded Plexus from a "strong-buy" rating to a "buy" rating in a research note on Wednesday, August 28th. Sidoti set a $72.00 price target on Plexus and gave the stock a "buy" rating in a research report on Friday, June 14th. Finally, Zacks Investment Research upgraded Plexus from a "sell" rating to a "hold" rating and set a $60.00 price objective on the stock in a report on Monday, September 2nd. Two analysts have rated the stock with a hold rating and three have assigned a buy rating to the stock. Plexus currently has an average rating of "Buy" and a consensus price target of $68.00.
About Plexus
Plexus Corp., together with its subsidiaries, provides electronic manufacturing services in the Americas, Europe, the Middle East, Africa, and the Asia-Pacific. It offers design and development, supply chain, new product introduction, and manufacturing solutions, as well as aftermarket services. The company provides its solutions to companies in the healthcare and life sciences, industrial and commercial, communications, and aerospace and defense sectors.
Read More: Market Timing
Receive News & Ratings for Plexus Daily - Enter your email address below to receive a concise daily summary of the latest news and analysts' ratings for Plexus and related companies with MarketBeat.com's FREE daily email newsletter.