HyreCar (NASDAQ:HYRE) Earns Buy Rating from Analysts at Maxim Group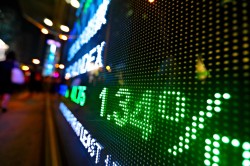 Maxim Group initiated coverage on shares of HyreCar (NASDAQ:HYRE) in a report issued on Friday morning, AnalystRatings.com reports. The firm issued a buy rating and a $10.00 target price on the stock.
"Offering a platform for connecting car owners to ride-sharing drivers fills a large, unmet need in a fast-growing market. We expect hyper-growth — 58% average annual revenue growth rate over the next three years — as driver demand for cars is running at 10x the existing supply of vehicles approved by ride-sharing companies. Signing up new auto dealerships to add cars to the platform, and new insurance coverage plans should accelerate revenue and gross margins as we believe HYRE is on path to become a much larger, profitable company. We initiate coverage with a Buy rating and $10 price target based on 4x EV to our 2020E revenue and supported by our DCF analysis."," Maxim Group's analyst wrote.
Other research analysts have also issued research reports about the stock. Zacks Investment Research lowered shares of HyreCar from a hold rating to a sell rating in a report on Wednesday, May 22nd. Northland Securities reiterated a buy rating and issued a $8.00 price objective on shares of HyreCar in a research note on Tuesday, May 21st. One research analyst has rated the stock with a sell rating, two have given a hold rating and two have issued a buy rating to the stock. The stock currently has a consensus rating of Hold and an average target price of $6.25.
HyreCar stock
opened at $4.63 on Friday. HyreCar has a 52-week low of $1.54 and a 52-week high of $8.03. The company has a market cap of $56.97 million and a price-to-earnings ratio of -3.53.
HyreCar (NASDAQ:HYRE) last released its quarterly earnings results on Thursday, May 9th. The company reported ($0.14) earnings per share (EPS) for the quarter, topping the consensus estimate of ($0.17) by $0.03. HyreCar had a negative net margin of 96.10% and a negative return on equity of 160.82%. The firm had revenue of $3.51 million during the quarter, compared to analyst estimates of $3.50 million. On average, sell-side analysts forecast that HyreCar will post -0.4 earnings per share for the current year.
In related news, CFO Robert Scott Brogi acquired 22,365 shares of the stock in a transaction dated Wednesday, May 29th. The stock was bought at an average price of $4.00 per share, for a total transaction of $89,460.00. The acquisition was disclosed in a legal filing with the SEC, which can be accessed through this link. Insiders own 20.51% of the company's stock.
Several large investors have recently added to or reduced their stakes in the company. EAM Global Investors LLC bought a new stake in shares of HyreCar in the 1st quarter valued at $910,000. Jane Street Group LLC increased its stake in shares of HyreCar by 300.1% in the 4th quarter. Jane Street Group LLC now owns 108,079 shares of the company's stock valued at $258,000 after acquiring an additional 81,068 shares in the last quarter. Spark Investment Management LLC bought a new stake in shares of HyreCar in the 1st quarter valued at $170,000. Finally, Alambic Investment Management L.P. bought a new stake in shares of HyreCar in the 1st quarter valued at $82,000. Institutional investors own 22.09% of the company's stock.
About HyreCar
HyreCar Inc operates a Web-based car-sharing marketplace in the United States. Its marketplace allows car owners to rent their idle cars to ride-sharing service drivers, such as Uber and Lyft drivers. The company has a strategic partnership with DriveItAway and the PassTime to deliver dealer-focused vehicle tracking and inventory management solution.
Read More: Relative Strength Index
Receive News & Ratings for HyreCar Daily - Enter your email address below to receive a concise daily summary of the latest news and analysts' ratings for HyreCar and related companies with MarketBeat.com's FREE daily email newsletter.