Goldcorp (G) Price Target Raised to C$21.50 at Canaccord Genuity
Goldcorp (TSE:G) (NYSE:GG) had its price objective upped by Canaccord Genuity from C$21.00 to C$21.50 in a report released on Friday.
A number of other analysts have also commented on the company. JPMorgan Chase & Co. lifted their price target on Goldcorp from C$21.00 to C$23.60 in a research note on Wednesday, November 15th. CIBC lowered Goldcorp from a buy rating to a sell rating in a research note on Thursday, November 30th. National Bank Financial raised Goldcorp from a sector perform rating to an outperform rating and set a C$24.00 price target on the stock in a research note on Thursday, October 26th. Scotiabank cut their price target on Goldcorp to C$22.00 and set an outperform rating on the stock in a research note on Tuesday, October 31st. Finally, Desjardins reissued a hold rating on shares of Goldcorp in a research note on Monday, December 11th. One investment analyst has rated the stock with a sell rating, two have assigned a hold rating and seven have issued a buy rating to the company's stock. The stock presently has a consensus rating of Buy and an average price target of C$21.26.
Goldcorp (G) traded up C$0.03 during trading hours on Friday, reaching C$17.91. The company had a trading volume of 2,750,000 shares, compared to its average volume of 2,580,000. The firm has a market capitalization of $15,530.00, a price-to-earnings ratio of 23.88 and a beta of -0.53. Goldcorp has a fifty-two week low of C$15.00 and a fifty-two week high of C$23.35.
Goldcorp (TSE:G) (NYSE:GG) last announced its quarterly earnings results on Wednesday, October 25th. The company reported C$0.11 EPS for the quarter, meeting the Zacks' consensus estimate of C$0.11. Goldcorp had a return on equity of 3.20% and a net margin of 12.82%.
The business also recently disclosed a quarterly dividend, which was paid on Friday, December 22nd. Stockholders of record on Friday, December 22nd were given a dividend of $0.02 per share. The ex-dividend date was Wednesday, December 13th. This represents a $0.08 dividend on an annualized basis and a dividend yield of 0.45%. Goldcorp's dividend payout ratio (DPR) is 10.67%.
In other Goldcorp news, insider Russell David Ball sold 2,000 shares of Goldcorp stock in a transaction that occurred on Thursday, November 2nd. The stock was sold at an average price of C$16.82, for a total value of C$33,640.00. Also, Director De La Vega Blanca Treviño bought 7,150 shares of the stock in a transaction on Friday, November 17th. The stock was acquired at an average price of C$13.45 per share, with a total value of C$96,167.50. Insiders have sold 6,589 shares of company stock valued at $106,887 over the last 90 days.
WARNING: This piece of content was reported by Watch List News and is owned by of Watch List News. If you are reading this piece of content on another website, it was stolen and reposted in violation of United States and international copyright & trademark laws. The correct version of this piece of content can be read at https://www.watchlistnews.com/goldcorp-g-price-target-raised-to-c21-50-at-canaccord-genuity/1815813.html.
Goldcorp Company Profile
Goldcorp Inc is a gold producer engaged in the operation, exploration, development and acquisition of precious metal properties in Canada, the United States, Mexico, and Central and South America. The Company is engaged in the sale of gold, silver, lead, zinc and copper. The Company's segments include Red Lake Gold Mines Ontario Partnership (Red Lake), Goldcorp Canada Ltd./Goldcorp Inc (Porcupine), Musselwhite, Les Mines Opinaca Ltee (Eleonore), Minera Penasquito SA de C.V.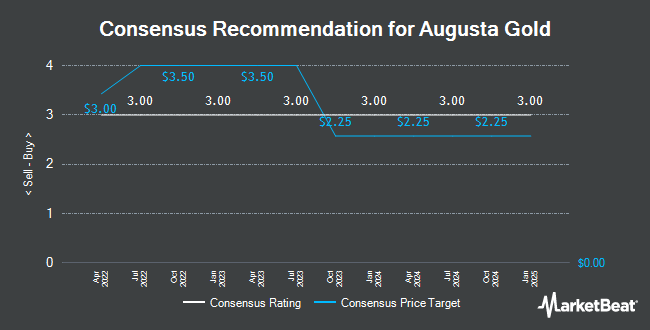 Receive News & Ratings for Goldcorp Daily - Enter your email address below to receive a concise daily summary of the latest news and analysts' ratings for Goldcorp and related companies with MarketBeat.com's FREE daily email newsletter.