First Bancorp (FNLC) to Release Quarterly Earnings on Tuesday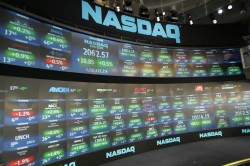 First Bancorp (NASDAQ:FNLC) is scheduled to announce its earnings results on Tuesday, January 16th.
First Bancorp (NASDAQ:FNLC) last announced its quarterly earnings results on Wednesday, October 18th. The bank reported $0.46 earnings per share for the quarter. The firm had revenue of $15.45 million for the quarter. First Bancorp had a return on equity of 10.68% and a net margin of 26.51%.
First Bancorp (FNLC) opened at $27.72 on Tuesday. The firm has a market capitalization of $300.14, a P/E ratio of 15.93 and a beta of 0.64. The company has a current ratio of 0.78, a quick ratio of 0.78 and a debt-to-equity ratio of 0.64. First Bancorp has a 12-month low of $25.00 and a 12-month high of $32.33.
The firm also recently declared a quarterly dividend, which will be paid on Wednesday, January 31st. Shareholders of record on Monday, January 8th will be given a dividend of $0.24 per share. This represents a $0.96 dividend on an annualized basis and a yield of 3.46%. The ex-dividend date is Friday, January 5th. First Bancorp's dividend payout ratio (DPR) is presently 55.17%.
In other First Bancorp news, Director Bruce B. Tindal sold 3,450 shares of the business's stock in a transaction that occurred on Thursday, October 19th. The stock was sold at an average price of $30.58, for a total transaction of $105,501.00. The sale was disclosed in a filing with the SEC, which is accessible through the SEC website. 6.63% of the stock is owned by insiders.
Separately, BidaskClub downgraded First Bancorp from a "hold" rating to a "sell" rating in a research report on Saturday, December 9th.
COPYRIGHT VIOLATION NOTICE: This piece of content was originally posted by Watch List News and is the sole property of of Watch List News. If you are reading this piece of content on another domain, it was stolen and republished in violation of United States & international trademark & copyright law. The legal version of this piece of content can be read at https://www.watchlistnews.com/first-bancorp-fnlc-to-release-quarterly-earnings-on-tuesday/1799147.html.
About First Bancorp
The First Bancorp, Inc is the bank holding company of First National Bank (the Bank). The Bank offers a range of financial services to individuals and companies in coastal Maine. The Company, through First Advisors, a division of the Bank, offers a range of private banking, financial planning, investment management and trust services to individuals, businesses, non-profit organizations and municipalities of various asset sizes.
Receive News & Ratings for First Bancorp Daily - Enter your email address below to receive a concise daily summary of the latest news and analysts' ratings for First Bancorp and related companies with MarketBeat.com's FREE daily email newsletter.