Exchange Income Co. (EIF) Receives Consensus Rating of "Buy" from Analysts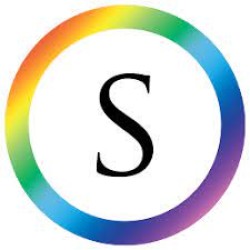 Exchange Income Co. (TSE:EIF) has been given an average recommendation of "Buy" by the nine analysts that are currently covering the firm, Marketbeat Ratings reports. Two research analysts have rated the stock with a hold recommendation, three have issued a buy recommendation and one has given a strong buy recommendation to the company. The average 12 month price objective among analysts that have issued ratings on the stock in the last year is C$43.78.
A number of brokerages recently weighed in on EIF. National Bank Financial reiterated an "outperform" rating and issued a C$42.00 target price on shares of Exchange Income in a report on Tuesday, November 21st. Canaccord Genuity lifted their target price on Exchange Income from C$42.00 to C$42.50 in a report on Friday, November 17th. Royal Bank of Canada lifted their target price on Exchange Income from C$38.00 to C$39.00 and gave the company a "sector perform" rating in a report on Wednesday, November 15th. CIBC lifted their target price on Exchange Income from C$35.00 to C$37.50 and gave the company a "neutral" rating in a report on Friday, January 19th. Finally, Raymond James Financial lifted their target price on Exchange Income from C$48.00 to C$49.00 and gave the company a "strong-buy" rating in a report on Wednesday, November 15th.
Exchange Income (EIF) traded down C$0.43 during mid-day trading on Friday, hitting C$31.52. The stock had a trading volume of 83,600 shares, compared to its average volume of 80,127. Exchange Income has a 1-year low of C$25.80 and a 1-year high of C$41.91. The firm has a market capitalization of $980.98, a PE ratio of 15.30 and a beta of 0.57.
Exchange Income (TSE:EIF) last posted its quarterly earnings data on Wednesday, November 8th. The company reported C$0.84 earnings per share (EPS) for the quarter, topping the consensus estimate of C$0.81 by C$0.03. Exchange Income had a return on equity of 17.22% and a net margin of 9.43%. The business had revenue of C$253.37 million for the quarter, compared to analysts' expectations of C$258.93 million.
The company also recently announced a monthly dividend, which will be paid on Thursday, February 15th. Investors of record on Wednesday, January 31st will be issued a $0.175 dividend. This represents a $2.10 dividend on an annualized basis and a yield of 6.66%. The ex-dividend date of this dividend is Tuesday, January 30th. Exchange Income's payout ratio is currently 101.58%.
TRADEMARK VIOLATION WARNING: This piece was first posted by Watch List News and is the property of of Watch List News. If you are accessing this piece on another website, it was copied illegally and reposted in violation of international trademark and copyright laws. The correct version of this piece can be viewed at https://www.watchlistnews.com/exchange-income-co-eif-receives-consensus-rating-of-buy-from-analysts/1857590.html.
Exchange Income Company Profile
Exchange Income Corporation is focused on opportunities in aerospace and aviation services and equipment, and manufacturing. The Company operates through two segments: Aviation and Manufacturing. The Aviation segment provides scheduled airline and charter service, and emergency medical services to communities located in Manitoba, Ontario and Nunavut.
Receive News & Ratings for Exchange Income Daily - Enter your email address below to receive a concise daily summary of the latest news and analysts' ratings for Exchange Income and related companies with MarketBeat.com's FREE daily email newsletter.