Exchange Income Co. (EIF) Receives C$44.22 Consensus Target Price from Analysts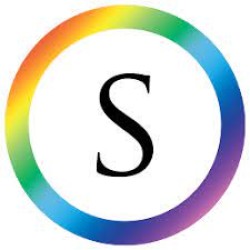 Shares of Exchange Income Co. (TSE:EIF) have been assigned a consensus recommendation of "Buy" from the nine brokerages that are currently covering the company, Marketbeat.com reports. Two research analysts have rated the stock with a hold rating, three have issued a buy rating and one has given a strong buy rating to the company. The average 1 year price objective among brokers that have issued a report on the stock in the last year is C$44.22.
A number of analysts recently weighed in on EIF shares. TD Securities lowered their target price on shares of Exchange Income from C$47.00 to C$46.00 and set a "buy" rating on the stock in a research note on Wednesday, June 27th. Royal Bank of Canada lowered their target price on shares of Exchange Income from C$39.00 to C$38.00 and set a "sector perform" rating on the stock in a research note on Friday, August 10th. Finally, National Bank Financial reissued an "outperform" rating and issued a C$44.00 target price on shares of Exchange Income in a research note on Wednesday, June 27th.
TSE EIF traded up C$0.61 on Thursday, reaching C$31.16. The company's stock had a trading volume of 85,820 shares, compared to its average volume of 78,412. Exchange Income has a 52 week low of C$29.15 and a 52 week high of C$37.60.
Exchange Income (TSE:EIF) last posted its earnings results on Wednesday, August 8th. The company reported C$0.76 earnings per share for the quarter, missing the Zacks' consensus estimate of C$0.79 by C($0.03). The business had revenue of C$313.45 million during the quarter, compared to the consensus estimate of C$309.27 million. Exchange Income had a net margin of 6.41% and a return on equity of 12.03%.
The firm also recently announced a monthly dividend, which will be paid on Thursday, November 15th. Investors of record on Wednesday, October 31st will be paid a $0.183 dividend. The ex-dividend date is Tuesday, October 30th. This represents a $2.20 dividend on an annualized basis and a yield of 7.05%.
About Exchange Income
Exchange Income Corporation engages in aerospace and aviation services and equipment, and manufacturing businesses worldwide. It operates through two segments, Aerospace & Aviation, and Manufacturing. The Aerospace & Aviation segment scheduled airline and charter services, and emergency medical services to communities located in Manitoba, Ontario, and Nunavut; and scheduled airline and charter service in Newfoundland and Labrador, Quebec, New Brunswick, and Nova Scotia.
Recommended Story: Stock Split
Receive News & Ratings for Exchange Income Daily - Enter your email address below to receive a concise daily summary of the latest news and analysts' ratings for Exchange Income and related companies with MarketBeat.com's FREE daily email newsletter.