Equities Analysts Issue Forecasts for Killam Apartment REIT's Q2 2018 Earnings (KMP)
Killam Apartment REIT (TSE:KMP) – Stock analysts at Raymond James Financial raised their Q2 2018 EPS estimates for Killam Apartment REIT in a research report issued on Wednesday. Raymond James Financial analyst K. Avalos now forecasts that the company will post earnings per share of $0.24 for the quarter, up from their previous estimate of $0.23.
Separately, Desjardins reiterated a "buy" rating on shares of Killam Apartment REIT in a research report on Monday, November 6th.
ILLEGAL ACTIVITY WARNING: "Equities Analysts Issue Forecasts for Killam Apartment REIT's Q2 2018 Earnings (KMP)" was first posted by Watch List News and is the sole property of of Watch List News. If you are viewing this piece on another website, it was illegally copied and reposted in violation of US and international copyright & trademark legislation. The correct version of this piece can be accessed at https://www.watchlistnews.com/equities-analysts-issue-forecasts-for-killam-apartment-reits-q2-2018-earnings-kmp/1699507.html.
Shares of Killam Apartment REIT (KMP) opened at C$13.64 on Monday. Killam Apartment REIT has a 1 year low of C$11.57 and a 1 year high of C$14.10.
Killam Apartment REIT Company Profile
Killam Apartment Real Estate Investment Trust (REIT) is a Canada-based real estate investment trust. The Trust is engaged in owning, operating, managing and developing multi-family residential and manufactured home community (MHC) properties. Its segments include Apartment, MHC and Other. The Apartment segment acquires, operates, manages and develops multi-family residential properties across Canada and it includes building improvements; suite renovations; appliances; boilers and heating equipment; other; equipment; parking lots, and land improvements.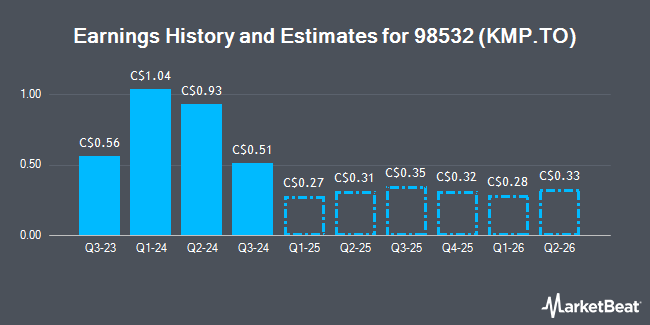 Receive News & Ratings for Killam Apartment REIT Daily - Enter your email address below to receive a concise daily summary of the latest news and analysts' ratings for Killam Apartment REIT and related companies with Analyst Ratings Network's FREE daily email newsletter.