Equifax (EFX) Issues Earnings Results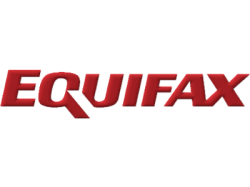 Equifax (NYSE:EFX) released its earnings results on Thursday. The credit services provider reported $1.39 EPS for the quarter, topping analysts' consensus estimates of $1.35 by $0.04, Bloomberg Earnings reports. Equifax had a net margin of 17.47% and a return on equity of 23.64%. The company had revenue of $838.50 million for the quarter, compared to analysts' expectations of $825.70 million. During the same quarter last year, the business earned $1.42 EPS. The firm's revenue was up 4.7% compared to the same quarter last year.
Equifax (NYSE:EFX) opened at $117.23 on Friday. Equifax has a fifty-two week low of $89.59 and a fifty-two week high of $147.02. The company has a debt-to-equity ratio of 0.64, a current ratio of 0.67 and a quick ratio of 0.67. The firm has a market cap of $13,393.82, a price-to-earnings ratio of 24.27, a P/E/G ratio of 1.90 and a beta of 0.99.
The firm also recently announced a quarterly dividend, which will be paid on Friday, March 30th. Investors of record on Monday, March 12th will be issued a $0.39 dividend. This represents a $1.56 dividend on an annualized basis and a dividend yield of 1.33%. Equifax's dividend payout ratio (DPR) is presently 32.30%.
A number of equities research analysts have commented on the stock. Goldman Sachs Group started coverage on shares of Equifax in a research note on Wednesday, November 8th. They set a "neutral" rating and a $116.00 target price on the stock. William Blair reiterated an "outperform" rating on shares of Equifax in a research report on Thursday. Royal Bank of Canada lifted their price objective on shares of Equifax to $126.00 and gave the company a "sector perform" rating in a research report on Friday, January 19th. Barclays cut shares of Equifax from an "overweight" rating to an "equal weight" rating and lifted their price objective for the company from $115.00 to $128.00 in a research report on Thursday, December 14th. Finally, Stifel Nicolaus cut shares of Equifax from a "buy" rating to a "hold" rating and reduced their price objective for the company from $149.00 to $115.00 in a research report on Monday, November 13th. Nine analysts have rated the stock with a hold rating and nine have assigned a buy rating to the stock. The company has a consensus rating of "Buy" and an average target price of $128.07.
ILLEGAL ACTIVITY NOTICE: This piece was first reported by Watch List News and is the property of of Watch List News. If you are viewing this piece on another publication, it was stolen and reposted in violation of U.S. and international copyright legislation. The correct version of this piece can be viewed at https://www.watchlistnews.com/equifax-efx-issues-earnings-results/1904765.html.
Equifax Company Profile
Equifax Inc is a global provider of information solutions and human resources business process outsourcing services for businesses, governments and consumers. The Company operates in four segments: U.S. Information Solutions (USIS), International, Workforce Solutions and Global Consumer Solutions. Its products and services are based on databases of consumer and business information derived from various sources, including credit, financial assets, telecommunications and utility payments, employment, income, demographic and marketing data.
Receive News & Ratings for Equifax Daily - Enter your email address below to receive a concise daily summary of the latest news and analysts' ratings for Equifax and related companies with MarketBeat.com's FREE daily email newsletter.