Ebix Inc (EBIX) Holdings Increased by Legal & General Group Plc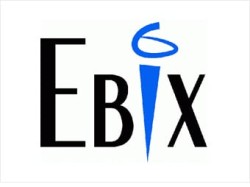 Legal & General Group Plc grew its holdings in shares of Ebix Inc (NASDAQ:EBIX) by 5.4% in the second quarter, according to the company in its most recent 13F filing with the Securities and Exchange Commission. The firm owned 48,514 shares of the technology company's stock after acquiring an additional 2,487 shares during the period. Legal & General Group Plc's holdings in Ebix were worth $3,696,000 as of its most recent SEC filing.
A number of other institutional investors have also modified their holdings of EBIX. Quantbot Technologies LP acquired a new stake in Ebix during the 1st quarter worth about $101,000. SG Americas Securities LLC acquired a new stake in Ebix during the 1st quarter worth about $145,000. Xact Kapitalforvaltning AB acquired a new stake in Ebix during the 1st quarter worth about $236,000. Cim Investment Mangement Inc. acquired a new stake in Ebix during the 2nd quarter worth about $327,000. Finally, Creative Planning grew its holdings in Ebix by 39.5% during the 2nd quarter. Creative Planning now owns 4,521 shares of the technology company's stock worth $345,000 after acquiring an additional 1,279 shares during the period. Hedge funds and other institutional investors own 67.84% of the company's stock.
A number of analysts have weighed in on the company. Maxim Group assumed coverage on Ebix in a report on Thursday, July 12th. They set a "buy" rating and a $108.00 price target for the company. BidaskClub downgraded Ebix from a "buy" rating to a "hold" rating in a report on Saturday. Two analysts have rated the stock with a hold rating and five have assigned a buy rating to the stock. The company has an average rating of "Buy" and an average target price of $100.00.
EBIX stock
opened at $79.35 on Wednesday. The stock has a market cap of $2.55 billion, a PE ratio of 24.16 and a beta of 1.26. The company has a current ratio of 1.69, a quick ratio of 1.69 and a debt-to-equity ratio of 1.08. Ebix Inc has a 1 year low of $59.10 and a 1 year high of $89.10.
Ebix (NASDAQ:EBIX) last released its quarterly earnings data on Wednesday, August 8th. The technology company reported $0.92 earnings per share (EPS) for the quarter, topping the Zacks' consensus estimate of $0.89 by $0.03. The company had revenue of $124.60 million for the quarter, compared to analysts' expectations of $111.41 million. Ebix had a net margin of 24.67% and a return on equity of 19.99%. The business's revenue for the quarter was up 42.6% compared to the same quarter last year.
The business also recently disclosed a quarterly dividend, which was paid on Friday, September 14th. Stockholders of record on Friday, August 31st were given a dividend of $0.75 per share. This represents a $3.00 dividend on an annualized basis and a dividend yield of 3.78%. The ex-dividend date of this dividend was Thursday, August 30th. This is a boost from Ebix's previous quarterly dividend of $0.08. Ebix's dividend payout ratio is 9.46%.
Ebix Company Profile
Ebix, Inc provides software and e-commerce solutions to insurance, finance, and healthcare industries. It offers software development, customization, and consulting services to various entities in the insurance industry, including carriers, brokers, exchanges, and standard making bodies. The company operates data exchanges in the areas of life insurance, annuities, employee health benefits, risk management, workers compensation, insurance underwriting, and property and casualty (P&C) insurance.
Further Reading: How Important is Technical Analysis of Stocks
Want to see what other hedge funds are holding EBIX? Visit HoldingsChannel.com to get the latest 13F filings and insider trades for Ebix Inc (NASDAQ:EBIX).
Receive News & Ratings for Ebix Daily - Enter your email address below to receive a concise daily summary of the latest news and analysts' ratings for Ebix and related companies with MarketBeat.com's FREE daily email newsletter.