Duluth (DLTH) Issues FY19 Earnings Guidance
Duluth (NASDAQ:DLTH) updated its FY19 earnings guidance on Tuesday. The company provided EPS guidance of $0.79-0.84 for the period, compared to the Thomson Reuters consensus EPS estimate of $0.92. The company issued revenue guidance of $555-575 million, compared to the consensus revenue estimate of $569.20 million.
Several research firms recently commented on DLTH. Zacks Investment Research lowered Duluth from a hold rating to a sell rating in a research report on Friday, January 26th. DA Davidson set a $25.00 price target on Duluth and gave the stock a buy rating in a research report on Monday, November 27th. Robert W. Baird reduced their price target on Duluth from $24.00 to $22.00 and set an outperform rating on the stock in a research report on Wednesday. Stifel Nicolaus restated a hold rating on shares of Duluth in a report on Wednesday, January 31st. Finally, BidaskClub upgraded Duluth from a sell rating to a hold rating in a report on Tuesday, February 13th. Four equities research analysts have rated the stock with a hold rating and six have given a buy rating to the company's stock. Duluth currently has a consensus rating of Buy and an average target price of $21.86.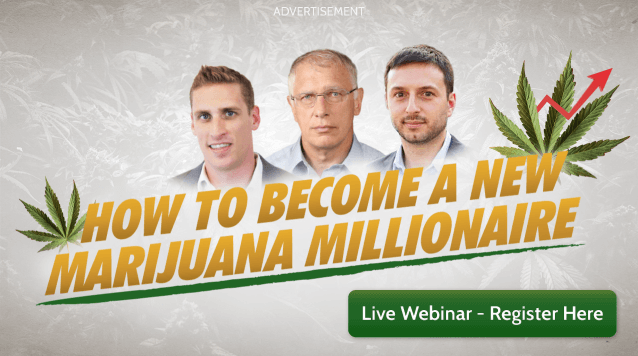 Shares of Duluth stock opened at $17.99 on Thursday. The company has a current ratio of 2.47, a quick ratio of 0.27 and a debt-to-equity ratio of 0.59. Duluth has a twelve month low of $15.13 and a twelve month high of $23.42. The stock has a market capitalization of $489.41, a P/E ratio of 25.49, a price-to-earnings-growth ratio of 1.03 and a beta of 0.13.
Duluth (NASDAQ:DLTH) last posted its quarterly earnings data on Tuesday, March 20th. The company reported $0.55 earnings per share (EPS) for the quarter, topping the consensus estimate of $0.54 by $0.01. Duluth had a return on equity of 18.15% and a net margin of 4.95%. The company had revenue of $217.80 million for the quarter, compared to the consensus estimate of $208.70 million. During the same period in the previous year, the business earned $0.43 EPS. Duluth's revenue for the quarter was up 24.7% compared to the same quarter last year. equities analysts anticipate that Duluth will post 0.81 earnings per share for the current fiscal year.
In other Duluth news, Director William E. Ferry sold 20,200 shares of Duluth stock in a transaction that occurred on Thursday, March 1st. The stock was sold at an average price of $16.72, for a total transaction of $337,744.00. The transaction was disclosed in a filing with the SEC, which is available through this link. 70.38% of the stock is owned by insiders.
An institutional investor recently raised its position in Duluth stock. State Street Corp grew its position in Duluth Holdings Inc (NASDAQ:DLTH) by 8.8% in the second quarter, according to its most recent 13F filing with the Securities and Exchange Commission. The fund owned 165,454 shares of the company's stock after acquiring an additional 13,420 shares during the quarter. State Street Corp owned approximately 0.51% of Duluth worth $3,013,000 as of its most recent filing with the Securities and Exchange Commission. Hedge funds and other institutional investors own 43.00% of the company's stock.
TRADEMARK VIOLATION WARNING: This piece of content was originally posted by Watch List News and is owned by of Watch List News. If you are reading this piece of content on another website, it was copied illegally and republished in violation of international copyright and trademark legislation. The original version of this piece of content can be accessed at https://www.watchlistnews.com/duluth-dlth-issues-fy19-earnings-guidance/1955763.html.
Duluth Company Profile
Duluth Holdings Inc is a lifestyle brand of men's and women's casual wear, workwear and accessories. The Company offers a line of functional products, such as its Longtail T shirts, Buck Naked underwear and Fire Hose work pants. The Company's segments include direct and retail. The direct segment includes revenues from the Company's Website and catalogs.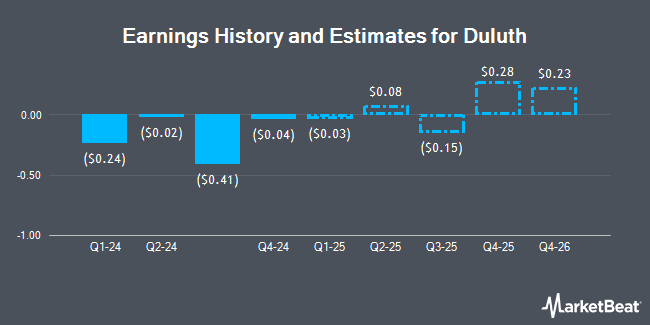 Receive News & Ratings for Duluth Daily - Enter your email address below to receive a concise daily summary of the latest news and analysts' ratings for Duluth and related companies with MarketBeat.com's FREE daily email newsletter.