Deutsche Bank AG Has $125,000 Stake in Ecology and Environment, Inc. (EEI)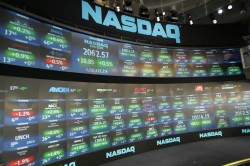 Deutsche Bank AG grew its stake in shares of Ecology and Environment, Inc. (NASDAQ:EEI) by 98.7% during the fourth quarter, according to the company in its most recent 13F filing with the Securities & Exchange Commission. The institutional investor owned 11,965 shares of the industrial products company's stock after buying an additional 5,944 shares during the period. Deutsche Bank AG owned 0.28% of Ecology and Environment worth $125,000 at the end of the most recent reporting period.
Separately, Renaissance Technologies LLC increased its position in shares of Ecology and Environment by 13.5% during the 4th quarter. Renaissance Technologies LLC now owns 89,800 shares of the industrial products company's stock valued at $943,000 after purchasing an additional 10,694 shares during the last quarter. 31.18% of the stock is owned by hedge funds and other institutional investors.
Ecology and Environment opened at $13.60 on Friday, according to Marketbeat.com. Ecology and Environment, Inc. has a 52-week low of $10.25 and a 52-week high of $14.45. The firm has a market cap of $58.69 million, a P/E ratio of 22.38 and a beta of -0.51.
Ecology and Environment (NASDAQ:EEI) last issued its earnings results on Tuesday, March 13th. The industrial products company reported ($0.08) earnings per share for the quarter. The firm had revenue of $25.08 million during the quarter. Ecology and Environment had a return on equity of 6.64% and a net margin of 2.08%.
In other news, VP Ronald L. Frank acquired 9,057 shares of the business's stock in a transaction dated Friday, April 6th. The shares were acquired at an average cost of $11.42 per share, with a total value of $103,430.94. Following the completion of the acquisition, the vice president now owns 22,406 shares of the company's stock, valued at $255,876.52. The acquisition was disclosed in a legal filing with the SEC, which is available at the SEC website. Corporate insiders own 23.70% of the company's stock.
Ecology and Environment Company Profile
Ecology & Environment, Inc, an environmental consulting firm, provides professional services to government and private clients worldwide. It offers support services for response and site assessment activities related to the release and threat of release of oil, petroleum products, hazardous substances, and weapons of mass destruction or pollutants or contaminants; and undertakes task order contracts comprising various environmental assessment projects, engineering and oversight of pollution remediation, and other hazardous waste remediation activities, as well as prepares environmental impact assessment documents for federal land management agencies.
Receive News & Ratings for Ecology and Environment Daily - Enter your email address below to receive a concise daily summary of the latest news and analysts' ratings for Ecology and Environment and related companies with MarketBeat.com's FREE daily email newsletter.