Concurrent Technologies (CNC) Releases Earnings Results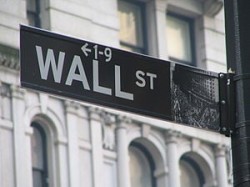 Concurrent Technologies (LON:CNC) announced its quarterly earnings results on Tuesday. The technology company reported GBX 1.50 ($0.02) EPS for the quarter, Bloomberg Earnings reports. Concurrent Technologies had a return on equity of 14.96% and a net margin of 17.14%.
Shares of CNC traded up GBX 0.50 ($0.01) during trading hours on Thursday, reaching GBX 79 ($1.03). The stock had a trading volume of 10,025 shares, compared to its average volume of 27,055. Concurrent Technologies has a 12 month low of GBX 57.25 ($0.75) and a 12 month high of GBX 97.50 ($1.27).
The company also recently declared a dividend, which will be paid on Friday, October 12th. Stockholders of record on Thursday, September 27th will be paid a GBX 0.95 ($0.01) dividend. This represents a dividend yield of 1.21%. This is a boost from Concurrent Technologies's previous dividend of $0.90. The ex-dividend date of this dividend is Thursday, September 27th.
Concurrent Technologies Company Profile
Concurrent Technologies Plc, together with its subsidiaries, designs, develops, manufactures, and markets single board computers for system integrators and original equipment manufacturers. It offers embedded computer products covering a range of central processing unit boards and complementary accessory boards.
Recommended Story: Technical Analysis
Receive News & Ratings for Concurrent Technologies Daily - Enter your email address below to receive a concise daily summary of the latest news and analysts' ratings for Concurrent Technologies and related companies with MarketBeat.com's FREE daily email newsletter.