Commerzbank Analysts Give ThyssenKrupp (TKA) a €32.00 Price Target
Commerzbank set a €32.00 ($38.10) price objective on ThyssenKrupp (FRA:TKA) in a report issued on Monday. The brokerage currently has a buy rating on the basic materials company's stock.
A number of other equities analysts have also commented on the stock. Independent Research set a €27.00 ($32.14) price target on shares of ThyssenKrupp and gave the stock a neutral rating in a research report on Monday, August 28th. Kepler Capital Markets set a €21.00 ($25.00) target price on shares of ThyssenKrupp and gave the company a sell rating in a report on Friday, October 13th. UBS set a €25.00 ($29.76) target price on shares of ThyssenKrupp and gave the company a neutral rating in a report on Friday, October 20th. DZ Bank reissued a buy rating on shares of ThyssenKrupp in a report on Friday, November 24th. Finally, Deutsche Bank set a €30.00 ($35.71) target price on shares of ThyssenKrupp and gave the company a buy rating in a report on Friday, September 8th. Four investment analysts have rated the stock with a sell rating, six have given a hold rating and fourteen have given a buy rating to the stock. ThyssenKrupp presently has an average rating of Hold and a consensus price target of €27.89 ($33.20).
ThyssenKrupp (TKA) opened at €23.84 ($28.38) on Monday. ThyssenKrupp has a 1 year low of €21.17 ($25.20) and a 1 year high of €27.01 ($32.15).
TRADEMARK VIOLATION NOTICE: This article was first reported by Watch List News and is owned by of Watch List News. If you are accessing this article on another website, it was illegally copied and reposted in violation of United States and international copyright law. The legal version of this article can be read at https://www.watchlistnews.com/commerzbank-analysts-give-thyssenkrupp-tka-a-32-00-price-target/1762601.html.
About ThyssenKrupp
thyssenkrupp AG operates in the areas of mechanical, plant, and materials technologies in Germany and internationally. The company's Components Technology segment provides various components for automotive, construction, and engineering sectors, as well as for wind turbines. This segment's products include assembled camshafts, powertrain crankshafts, steering and damping systems, net-machined crankshafts, engine components, steering columns and shafts, steering gears, slewing bearings, crawlers, crawler components, and springs and stabilizers, as well as cylinder head modules with integrated camshafts.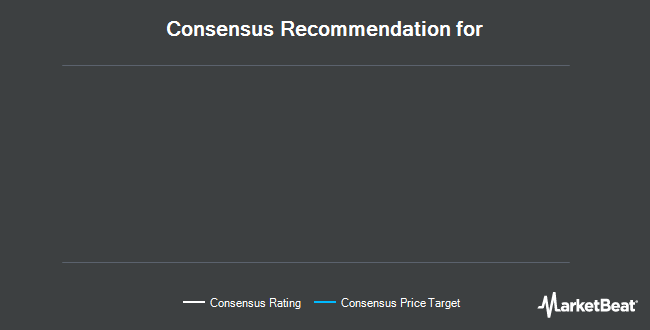 Receive News & Ratings for ThyssenKrupp Daily - Enter your email address below to receive a concise daily summary of the latest news and analysts' ratings for ThyssenKrupp and related companies with Analyst Ratings Network's FREE daily email newsletter.