China Ceramics (CCCL) Scheduled to Post Earnings on Thursday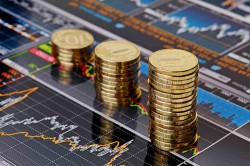 China Ceramics (NASDAQ:CCCL) will release its Q2 earnings data before the market opens on Thursday, September 27th.
NASDAQ:CCCL remained flat at $$1.31 during trading hours on Wednesday. 713 shares of the company traded hands, compared to its average volume of 12,625. China Ceramics has a twelve month low of $1.21 and a twelve month high of $4.28.
China Ceramics Company Profile
China Ceramics Co, Ltd., through its subsidiaries, manufactures and sells ceramic tiles for exterior siding and interior flooring, and design in residential and commercial buildings in the People's Republic of China. It provides porcelain tiles, glazed tiles, glazed porcelain tiles, rustic tiles, and polished glazed tiles.
Recommended Story: How is the S&P 500 index different from the DJIA?
Receive News & Ratings for China Ceramics Daily - Enter your email address below to receive a concise daily summary of the latest news and analysts' ratings for China Ceramics and related companies with MarketBeat.com's FREE daily email newsletter.