Centrexion Therapeutics (CNTX) Plans to Raise $75 Million in November 15th IPO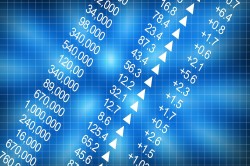 Centrexion Therapeutics (CNTX) is planning to raise $75 million in an initial public offering on Thursday, November 15th, IPO Scoop reports. The company will be issuing 5,000,000 shares at a price of $14.00-$16.00 per share.
The company has a market-cap of $332.4 million.
BofA Merrill Lynch, Leerink Partners and Evercore ISI acted as the underwriters for the IPO.
Centrexion Therapeutics provided the following description of their company for its IPO: " We are a late clinical-stage biopharmaceutical company focused on becoming the leader in identifying, developing and commercializing novel, non-opioid and non-addictive therapies to address the large unmet medical need for the treatment of chronic pain. Pain is a protective reaction that alerts the body to the presence of actual or potential tissue damage so that necessary corrective responses can be mounted. The National Institutes of Health, or NIH, defines chronic pain as pain that persists beyond the normal healing time of an injury or that persists longer than three months. As of 2011, over 40 million adults in the United States and over 1 billion people worldwide suffer from chronic pain each year. ".
Centrexion Therapeutics was founded in 2013 and has 14 employees. The company is located at 200 State Street, Boston, MA 02109, US and can be reached via phone at (617) 837-6911 or on the web at http://www.centrexion.com.
Receive News & Ratings for Centrexion Therapeutics Daily - Enter your email address below to receive a concise daily summary of the latest news and analysts' ratings for Centrexion Therapeutics and related companies with MarketBeat.com's FREE daily email newsletter.