CBA Florida Inc (CBAI) Major Shareholder Sells $50,000.00 in Stock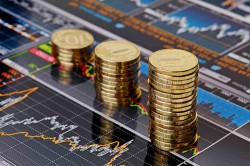 CBA Florida Inc (OTCMKTS:CBAI) major shareholder Cryo Cell International Inc sold 5,000,000 shares of the stock in a transaction on Thursday, August 16th. The stock was sold at an average price of $0.01, for a total transaction of $50,000.00. The sale was disclosed in a legal filing with the SEC, which is available through this hyperlink. Large shareholders that own more than 10% of a company's stock are required to disclose their transactions with the SEC.
OTCMKTS CBAI remained flat at $$0.01 during mid-day trading on Friday. 3,513,549 shares of the company were exchanged, compared to its average volume of 1,200,458. CBA Florida Inc has a 12-month low of $0.00 and a 12-month high of $0.01.
CBA Florida Company Profile
CBA Florida, Inc does not have significant operations. Previously, the company provided umbilical cord blood and cord tissue stem cell processing and storage to families in the United States. The company was formerly known as Cord Blood America, Inc and changed its name to CBA Florida, Inc in May 2018.
Read More: Price to Earnings Ratio (PE), For Valuing Stocks
Receive News & Ratings for CBA Florida Daily - Enter your email address below to receive a concise daily summary of the latest news and analysts' ratings for CBA Florida and related companies with MarketBeat.com's FREE daily email newsletter.